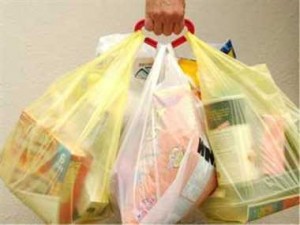 The Delhi High Court yesterday issued notices to the union government, the Delhi government, the three Municipal Corporations of Delhi and the Delhi Pollution Control Committee on a petition by an association of plastic industries in New Delhi challenging the notification of the Delhi government imposing a blanket ban on manufacture, sale and use of plastic bags in the capital.
Seeking replies from the respondents, a division bench of the court comprising Justices Darmar Murugesan and Rajiv Sahai Endlaw asked for response to the petition by the All India Plastic Industries Association by the next date of hearing on 23 November.
Challenging the competence of the state government to notify Environment (Protection) Act, 1986, a central legislation, the petitioner submitted that the ban would affect the employment of lakhs of employees engaged in the plastic bags industry in the city as this would lead to shutting down of the manufacturing units.
According to the notification issued by the Delhi Government on 23 October, the manufacture, import, storage, sale or transport any kind of plastic bags, even those used for covering magazines, books, invitation cards and for collecting garbage in the city would stand banned from 22 November. The notification further states that no person, including shopkeepers, vendors, wholesalers, retailers and hawkers, would be allowed to sell, store or use plastic bags for supply of any goods.
But plastic bags for packing food stuff like milk, cooking oil, flour and plastic cups has been excluded from the ban. The petitioner has called on the court to set aside the notification.
Source : http://www.domain-b.com/industry/Plastics/20121107_plastic_bags.html