TPEs revolutionized the personal care market when they were introduced as soft grips in toothbrushes, according to Kraiburg. The demand for soft-grip toothbrushes has increased significantly since their introduction.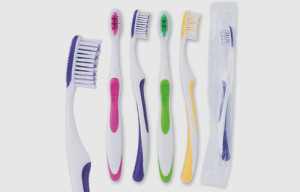 Working together, Lilleborg and Kraiburg aim to add functionality, value, comfort and durability to toothbrush handles, and to deliver important attributes like aesthetics, superior adhesion, a good handle with a good grip, and hardness with the desired flexibility to achieve an overall superior cleaning experience for end consumers.
Kraiburg offered its THERMOLAST K series that meet all requirements for food contact. They conform to the EU No10/2011 regulation and are also US Food & Drug Administration (FDA)-approved, highly elastic and halogen-free, with low density.
Moreover, the compound adheres to polar thermoplastics such as PC, ABS, PC/ABS, PS, PETG, SAN, ASA, and PMMA, and can be customized to adhere to other materials such as LDPE, LLDPE and HDPE
Website:                                www.adsalecprj.com