NEWTOWN, CT., U.S.A., July 30, 2014: The keynote speakers for the 23rd annual Society of Plastics  Engineers (SPE) Thermoforming Conference® will focus on the importance of innovation, branding, and corporate culture to the thermoforming industry , it was announced today by SPE's Thermoforming Division.
With the theme of "Ideas Worth Forming," the Thermoforming Conference will take place September 15-18, 2014 in Schaumburg, IL, at the Renaissance Schaumburg Convention Center Hotel. There will be two keynote addresses:
● Pathways to Growth – Better Pick the Ones That Work! Tales from Reality on Business Innovation and Branding. [Tuesday, Sept. 16]. Consultant Christian Majgaard, former top global manager with toymaker LEGO®, will offer inspiration and personal experience from his work in business innovation and branding.
Upon earning his Master of Science degree in Economics and Business Administration, he joined LEGO as a market researcher and ultimately rose to positions in global top management, heading up marketing, business development, innovation, and brand management in the 1980s and 1990s.
● Culture is No Longer the Softer Side of Business. [Wednesday, Sept. 17]. Tony Bridwell, Chief People Officer at Brinker International, will discuss how creating a culture of accountability led to breakthrough results. Brinker International is the parent company of the Chili's Grill & Bar and Maggiano's Little Italy chains and is a leading casual dining restaurant company with over 1,500 restaurants in 35 countries.
In 2013, Brinker was ranked third on the Dallas Business Journal's "Large Companies Best Places to Work." Their motto "Life is Short. Work Happy" describes the culture at Brinker, and Bridwell's presentation will address the role of corporate culture in today's business landscape.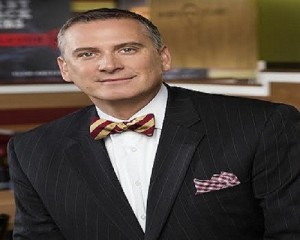 "While the Thermoforming Conference will deliver high-caliber technical presentations, these keynote speakers will talk about the equally important challenges that today's thermoformers face: innovation and corporate culture," said Jim Arnet, 2014 conference chair. "Today's thermoforming companies must continue to form new ideas, to innovate and to adapt in order to stay relevant to their customers."
The Society Of Plastics Engineers (SPE)  is the premier source of peer-reviewed technical information for plastics professionals. Founded in 1942, SPE takes action every day to help companies in the plastics industry succeed by spreading knowledge, strengthening skills, and promoting plastics. Employing these vital strategies, SPE has helped the plastics industry thrive for over 70 years. SPE has become the recognized medium of communication among scientists, engineers, and technical personnel engaged in the development, conversion, and application of plastics.
More Information:- www.martinocommunications.com