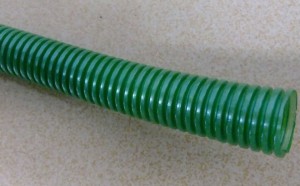 In Italy, PP and PE markets opened the month of March with increases but have started to see gradual downward adjustments amidst weak demand and softening upstream costs as per the pricing service of ChemOrbis. Nowadays, April expectations are voiced with a softer outlook. In the PE market, sellers came to the market with increases of €10-60/ton for March.
The difference between the reported hike amounts stemmed from different points of view among producers as some were aiming to achieve the full extent of the March ethylene contract, which settled with €50/ton increases from February, while others adopted a less aggressive stance considering thin buying interest. However, due to the weak demand, hike amounts have been gradually revised downward since the beginning of the month.
This past week, spot deals were concluded with rollovers to €20-30/ton increases while packaging converters reported that they are not expecting any revival on their end product businesses before May. A packaging converter stated, "The most recent offer levels we received were largely unchanged from February. We hold adequate stock levels that are large enough to maintain us until the beginning of April. We prefer to make purchases on a hand-to-mouth basis as the market situation is uncertain."
A South European producer, who initially announced €50/ton increases and then revised their hike target downward to €40/ton and then €30/ton said, "Our stocks are not ample while our LDPE availability is relatively better than HDPE. We plan to maintain low stocks in order to cope with poor buying interest." A trader, who initially sought rollovers to €20/ton increases for March LDPE film, started to offer €20/ton below their most recent February levels as of last week. "Overall demand is not good and we managed to conclude deals only for small volumes. We expect to see lower prices for April," he added.
In the PP market, sellers came with initial March hikes of up to €70/ton before giving in to weak demand. During this past week, sellers continued to cut down their price increases in order to revive buying interest in the market. This past week, €10-35/ton increases passed on spot deals although transactions had been concluded with €20-40/ton hikes in the previous week.
Converters are reportedly holding limited stock levels as they are confident about seeing lower prices in April. Meanwhile, a distributor voiced expectations that there might be some small decreases for April given disappointing demand.
In upstream markets, spot propylene prices are almost flat from early March levels while ethylene prices have fallen €30-35/ton over the same period according to ChemOrbis. Meanwhile, the bearish global trend for both PP and PE continues to weigh down on Italy's polymer market along with softer naphtha costs, which are almost $70-75/ton lower when comparing mid-March levels with mid-February levels.