The polymer markets have been rising rapidly since early February in Turkey, according to ChemOrbis. The main driver behind these hefty hikes has been the ongoing tightness for prompt cargoes. Reduced or cancelled allocations from global suppliers have exacerbated the availability concerns. Nevertheless, players are now questioning the large price increases which have occurred over a short-period of time and are now reporting signs of cooling buying appetite these days in the wake of incoming cargoes, even though concerns over tight supplies still persist.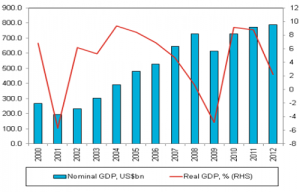 According to ChemOrbis Price Index, homo PP prices, a product for which the upturn kicked off before all other polymers in the second half of January, have gained $410-450/ton on average. These increases represent almost double the gains seen in the PE and PVC markets in the same timeframe. There are still lots of converters suffering from lack of prompt availability; however, they widely believe that the market will find some relief when en-route cargoes arrive in late March and early April.
"The cancelled orders from Iran, the truck problems and the Nowruz holiday put us in a very difficult position and we had to suspend our production lines. However, our incoming cargoes are set to arrive in late March and early April. Plus, we expect to see more availability from Iran after the end of the holiday in April. Hence, we will start to feel the impacts of these coming cargoes soon," said a bcf-maker in Gaziantep, South Turkey.
"Buying interest must be calming down this week as we received a locally-held Turkmen raffia offer $40/ton below last week for early April delivery. A distributor who generally tends to offer on the high end of the overall range also seems to hold its offers stable this week despite the hike announcement of Petkim," said another buyer in South Turkey.
As for PE, ChemOrbis Price Index indicates increases ranging from $220/ton to $260/ton on average since early February. HDPE film is extremely tight, according to players, where the largest gain was visible. A trader said, "It is such a fast increase and it is not healthy at all."
A second trader also opined, "It is almost a black market for prompt supplies. Our suppliers stopped offering in February and are now offering extremely high prices. We are not planning to take positions at such high levels. There is a price gap of more than $200/ton between our last purchase and the new levels. I assume the buying activity will cool off particularly when the awaited cargoes arrive in April."
A packaging maker argued, "Almost all players are now covered for April and beyond, although prompt availability is still very valuable. Plus, the gains in the upstream costs have not been this much while the record-breaking dollar is also hampering demand. We may see rollovers in April or even some correction."
Import PVC prices have also soared by $180/ton on average based on ChemOrbis Price Index since early February. Unlike PP and PE, players do not report major concerns about availability in the PVC market. Buyers are still not sensing any tightness for the time being in the local market even though traders continue to complain about not being able to source material from their suppliers both in Europe and the US.
"Demand has been stagnant for PVC recently given slow manufacturing business. Hitting new records, the US dollar is not helping Turkish PVC converters either," said a distributor.