Players in China's polymer markets are predicting a largely stable trend following the Chinese New Year holidays, which will officially start on Friday as per ChemOrbis. Expectations of better demand after the holidays are expected to provide some support, while softer monomer costs are encouraging buyers to negotiate for discounts. Players are also closely following the balance between local prices and imports as the market is rebalancing itself after an extended rally in the country's local PP and PE markets.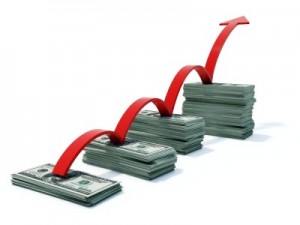 China's local PP and PE markets posted extended bull runs from late May to December in 2013, which pushed prices for both products to new post-2008 heights. However, prices have seen some significant step backs starting from mid-December, causing local prices to trade at a discount to imports and generating some concerns about the sustainability of the current import prices, which have also receded a bit since peaking in December.
"We feel that domestic LDPE prices still have some room to move down, which may pull down LLDPE prices as well. However, local HDPE prices should remain stable given insufficient supply," a distributor based in Yuyao reported. A trader who received higher February PE prices from a Taiwanese producer commented, "We did not make any purchases before the holidays as we found our supplier's new prices to be unworkable. We will reconsider our position depending on the state of demand after the holidays as our suppliers are currently unwilling to negotiate."
A Saudi Arabian producer, who announced their February prices with rollovers to $10/ton increases for homo-PP, HDPE and LLDPE, said that they are standing firm on their prices for now while adding that they will consider conceding to some discounts after the holidays if they do not see an appreciable up-tick in demand. A trader who reported receiving stable prices for Indian and Saudi Arabian homo-PP commented, "Import prices may come under some pressure after the holidays as domestic prices are becoming more competitive and spot propylene prices are losing some ground."
Weakness in monomer markets is also weighing down sentiment in the PS market. "We received mostly stable prices from both domestic and overseas producers right before the holidays, but we did not make any fresh purchases as we think that prices might lose a little ground after the holidays in accordance with weaker spot styrene prices," a distributor based in Shanghai stated. The distributor added that they expect ABS prices to remain mostly stable as ABS supply is a bit tighter when compared with PS availability.
A similar situation is seen in the PET market, where spot prices for PX, PTA and MEG feedstocks all witnessed declines over the course of January. "We think that PTA and MEG prices still have some room to move lower and we are accordingly not feeling bullish about PET prices after the holidays," a source at a domestic producer reported. A trader based in Shanghai added, "We did not make any purchases before the holidays as overseas buyers are planning to negotiate for discounts."
According to ChemOrbis, in the PVC market, expectations were firmer as few players were willing to predict any discounts, although skepticism about the possibility of higher prices remained in place. "We have heard that a major Taiwanese producer will attempt some increases after the holidays, but we expect that deals will ultimately be done with rollovers as buyers will resist any fresh increase attempts," a source at a domestic producer reported. A converter manufacturing PVC film stated, "Demand should be better after the holidays, but the improvement in buying interest may be cancelled out by the recent softening in spot ethylene prices, so we expect a stable trend."