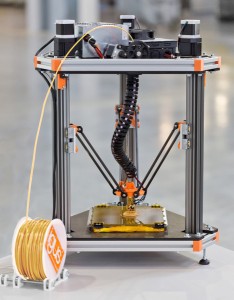 Germany-based igus will present its world first tribo filament for 3D printers at the Hannover Messe 2014.
The 3D printer material is suited for bearing locations since it is up to 50 times more abrasion-resistant than products made from conventional additive manufacturing, noted igus GmbH.
Said to be the first filament for 3D printers, the new material is developed specifically for motion control applications. The company explained that it allows more flexibility for the shape designs of the bearing locations, and even prototypes can be produced relatively cost-effectively and quickly.
igus' website provides access to readily available 3D models for igus products in the STL format, which can be downloaded and directly used as input data for 3D printing.
Hannover Messe, an industrial trade fair for the technological industry, will be held from April 7-11 in Hannover, Germany.