Global demand for polyethylene (PE) resins will rise 4% per year to 99.6 million metric tons in 2018, valued at US$164 billion, according to the latest Freedonia report.
Gains will match overall world economic growth, fueled by acceleration in consumer spending and manufacturing activity, the study said. PE will continue to be the most widely used plastic resin in the world.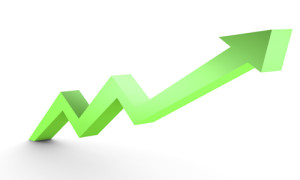 The development of ethylene feedstocks from new sources such as shale gas, coal, and bio-based materials will give PE a price advantage over other plastic resins. Moreover, continually improving polymerization catalyst technologies will enhance the performance, customization, and yield of PE resins.
However, further increases will be limited by the highly commoditized and mature position of PE. Additionally, major PE applications such as plastic bags have increasingly become subject to environmental regulations and bans, explained Freedonia.
In terms of regions, Asia Pacific will continue to be the largest and fastest growing PE market through 2018, fueled by strong growth in China, which alone accounted for nearly one-quarter of global demand in 2013. India and Vietnam will also be among the world's most rapidly expanding markets. However, advances in most emerging Asian countries will rise at a slower pace than during the 2008-2013 period.
On the other hand, North America will see a significant improvement in PE demand, while the markets in Western Europe and Japan will rebound from recent declines.
High density PE (HDPE) is the most widely used of the three PE resins, accounting for just under half of total demand in 2013. Above average growth is expected for HDPE through 2018, driven by its rising use in construction products such as pipe and the increasing popularity of blow-molded HDPE containers in emerging market countries, according to the report.
Linear low density PE (LLDPE) will continue to gain market share over LDPE going forward, as LLDPE is the primary beneficiary of metallocene catalyst technology, which improves resin performance.
Packaging will remain the largest outlet for PE, accounting for a majority of demand in 2018. The resin's favorable sealing, stiffness, moisture barrier, and clarity properties make it an indispensible material in the packaging industry, noted Freedonia. Film accounts for about half of global PE demand and tends to comprise a particularly large portion of the market in developing countries.
More Information…
www.adsalecprj.com