Up to 90% recycled content with 20% less plastic bottles used in the manufacturing process,  lowest carbon material, no drip pads,  robust packaging, enhanced a-b de-nesting minimising truck movements by giving optimal pallet utilisation  so what's the catch?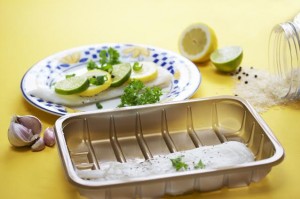 For the first time it in its 35 year Holfeld Plastics, a pan European packaging manufacturer, will be revealing its comprehensive range of fish and shellfish packaging at the Seafood Expo in May. Holfeld came top in a Repack sustainable packaging award at the end of last year and was recently a finalist at the UK's Packaging Innovations 'Lions' Lair' competition so with sustainable practices throughout the supply chain from the catch to the plate all at the very core of the fish and fish processing sectors the time seemed right to showcase the range.
One of the most comprehensive ranges of fish and crustacean trays will be exhibited from up to 28 variable colours with customised colours on request. Holfeld's 'C', 'S' and Crustacean ranges are available in recycled PET or PP. The 'C' range comprises C2, 3, 4, 5 & 7 with depths ranging from shallow to deep
32mm to 70mm. The 'S' range  is an ideal crate fit in recycled PP or PET. Padded in line to be highly cost effective. Some of the trays have Holsorb  delivering another environmental benefit because less material is used in the process by eliminating the traditional drip pad. The 'S' range is available in depths from shallow to deep 30mm to 80mm.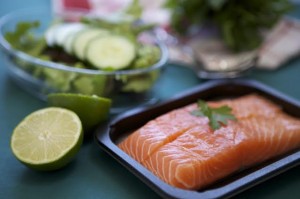 And in the rPETeCO multi-application range of packaging Holfeld use 20% less plastic bottles to blend their eCOPET material. During 2013 Holfeld used 440,000 less plastic waste bottle to produce their eCOPET trays than they would have done using rigid PET. The blended material is a lightweight, low carbon, tactile packaging material reducing carbon footprint by up to 20%.
This is no catch. The seafood sector is making real advances in terms of both the product and the packaging –  trays from Holfeld take sustainability to a new level of environmental good practice, awareness and understanding.
Tel; +353 (0) 402 41234
Email: [email protected]