Access to international growth market of aerospace plastics – Second acquisition in North American market
Kirn, 01 April 2014. SIMONA has entered into an agreement to acquire the business operations of Boltaron Performance Products, LLC, Newscomers-town, OH, USA.
Boltaron is a leading North American producer of thermoplastic sheet prod-ucts for components used in aircraft and mass-transit vehicle interiors as well as for applications within the construction, chemical process and semi-conductor industries. Boltaron's manufacturing facility brings together extru-sion, calendering and press laminating under one roof. Employing 90 peo-ple, the company generates annual sales of approx. USD 30 million.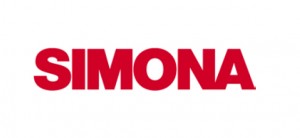 In acquiring the company, SIMONA AG has reaffirmed its strategy of expan-sion through targeted acquisitions in the important US plastics market as well as its commitment to unlocking new fields of application. In January 2014, SIMONA AMERICA acquired the plastics manufacturer Laminations Inc., based in Archbald, PA, USA. The SIMONA AMERICA Group, compris-ing the companies SIMONA AMERICA, Laminations and Boltaron, gener-ates annual sales of approx. USD 90 million and employs more than 250 people.
"We have pursued this strategy vigorously over several years due to the strategic fit of Boltaron with both SIMONA AMERICA and Laminations", says Wolfgang Moyses, CEO of SIMONA AG. "The three companies within the new SIMONA AMERICA Group command a significant share of their respec-tive target markets. Collectively, we are able to cover the entire market for engineering plastics, from high-volume commodity grades to high-performance products used in areas such as the aerospace industry," says Moyses.
"In pursuing this acquisition, the SIMONA AMERICA Group has gained new processing capabilities, a leading position in the market for high-value engi-neering plastics and a proven sales network for solutions targeted at the aerospace industry as well as other high-end fields of application," explains Lawrence Schorr, CEO and principal owner of Boltaron. "At the same time, Boltaron will benefit from SIMONA's growth-driven strategy, an international distribution network and extensive technical resources," says Schorr.
Lawrence Schorr will become CEO of the new SIMONA AMERICA Group. Dean Li, formerly COO at Boltaron, will be appointed President of Boltaron. Michael Lynch is President of both SIMONA AMERICA Inc. and Laminations Inc.
Both parties have agreed not to disclose details of the purchase price. The conclusion of this transaction is subject to several conditions. The Manage-ment Board anticipates that the transaction will be concluded in the course of April 2014.
About SIMONA
SIMONA AG is a manufacturer of thermoplastic products, with production facilities and sales offices around the globe. The company's product portfolio includes semi-finished products (sheets, rods, profiles, welding rods), pipes and fittings as well as finished parts. SIMONA employs approx. 1,300 people worldwide. In total, 35,000 products for a diverse range of appli-cations are manufactured at facilities in Germany and abroad. Annual production exceeds 100,000 tonnes. SIMONA AG is a stock corporation listed in the General Standard. The com-pany's registered office is in Kirn, Rhineland-Palatinate (Germany).
For further information on Boltaron, please refer to  www.boltaron.com