In a latest development from global plastic industry one of the largest plastic bag manufacturer and  recycler, based at South Carolina Hilex Poly has acquired Duro Bag Manufacturing Co.. The deal was announced as it happened on 17th June. However, no  amount was disclosed by either of the parties and said the deal was an attempt to improve the production of commodities and to ensure a high quality to customers. According to reports from the sources the merger will create around 3,000 new manufacturing jobs in the United States and 600 in Canada and Mexico.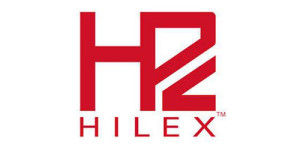 It is important to underline here that Hilex is majority owned by Wind Point Partners, a Chicago-based private equity investment firm and has been serving the global plastic industry since decade. With its high end quality and trust it has emerged as one of the best companies in this sphere.
While detailing about the merger Alex Washington, a managing director at Wind Point, said in a news release "Completing acquisitions was a key value driver we had outlined when we invested in Hilex. The Duro Bag acquisition is a great opportunity to grow our product offerings, providing better value for our customers,"
On the other hand Stan Bikulege, chairman and CEO of Hilex Poly says "The acquisition of Duro Bag will enable us to expand our portfolio of 100 percent recyclable products to meet customer demands as well as broaden our reach to other market segments,"
While the major governments are trying to ban plastic bag to ensure a clean environment Hilex has been at the epicenter of recent efforts to stem the tide of point-of-sale plastic bag bans around the United States, spearheading the Bag-the-Ban campaign to encourage cities and states to adopt more robust recycling programs instead of banning or taxing plastic bags. In some places, paper bags have also been caught up in the bans.
Initially in the earlier part of the year Hilex diversified its product mix beyond plastic grocery bags by buying part of the North American Flexible Packaging division of Clondalkin Group Holdings Ltd. The deal included Fortune Plastics Inc., Accutech Plastics Inc. and Direct Plastics Ltd.
Both the companies have shown their eagerness towards this deal and are opinion that it will strengthen the potential of quality plastic bag creation and at the same time their high end recycling technology would see a change in the quality of plastic bags created.