The Perstorp Group, a world leader in specialty chemicals, will be focusing on its innovative plasticizer product range at PLASTPOL 2014. Considerable recent investments have enabled Perstorp to achieve best-in-class cost competitiveness for its general-purpose plasticizers, such as Emoltene™100. These investments have also included the development and launch of an exciting new polyolester plasticizer Pevalen™ aimed at sensitive applications.
Future inspired & fully integrated investments
Perstorp's strategic positioning in Europe as a leading and forward thinking supplier of plasticizers is underlined by its recent major investments in Stenungsund, Sweden. The company is the only major European player in the plasticizers segment that is building fully integrated capacity at this time. It is also only one of a handful of suppliers worldwide that can offer full integration into the upstream plasticizer alcohols.
According to Jerker Olsson, Perstorp's VP Business Unit Oxo:
"We will soon have one of the most competitive plasticizer production platforms in Europe, and PLASTPOL 2014 is a perfect opportunity to present our plasticizer range to the growing and increasingly important East European plastic materials market."
This is the first time that Perstorp will be exhibiting at PLASTPOL and its main focus will be on Emoltene™100, a well-established high performance plasticizer for primarily outdoor use, and Pevalen™ a new innovative high performance polyolester plasticizer for close-to-consumer applications.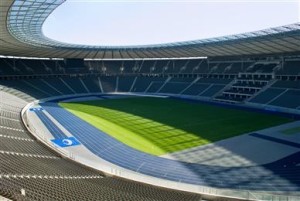 Emoltene™100 – the high performance plasticizer
Emoltene™100 (DPHP) is a high molecular weight phthalate, general-purpose plasticizer with a solid health and safety profile. The REACH sunset date for the four low molecular weight phthalates has triggered increased demand for Emoltene™100 as a non-classified alternative.
Emoltene™100's low volatility gives it an unbeatable performance compared to other general-purpose plasticizers making it the plasticizer of choice for the cable and wire industry. Emoltene™100 is also important for roofing membranes, tarpaulins, swimming pool liners and various automotive applications.
Pevalen™ – a new innovative plasticizer
The recently launched Pevalen™ is a high performance polyolester plasticizer designed for sensitive applications. Pevalen™ is perfect for close-to-consumer applications, such as flooring, coated textiles, and toys. Currently Pevalen™ is in the process of obtaining food contact approval.
Jerker Olsson summarized:
"Emoltene™100 and Pevalen™ give us a winning combination across the major plasticizer applications. The two ranges complement each other for the sustainable use of plasticizers. With the new portfolio, we intend to strengthen our position within the European plastics and plasticizer market, and our reputation as an innovative and future inspired company."
Get ready for Perstorp @ PLASTPOL 2014
Visit us at stand E8 in Hall E at PLASTPOL 2014 to get the inside track on our exciting products and latest developments for the plastic materials market. For more details about what we will be showcasing at PLASTPOL 2014 or if you wish to book an appointment please go to our website www.perstorp.com/plastpol.