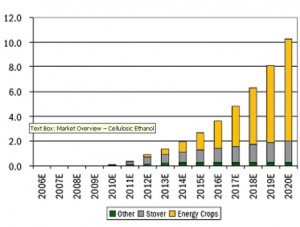 Turkey's PET market remained on a firm note owing to accelerating upstream markets as global PTA, MEG and PX costs recorded additional increases over the past week, as per the pricing service of ChemOrbis. Although demand failed to support the firm market levels and buyers voiced their softening expectations for October, sellers are planning to maintain their firm stance given their constantly rising costs.
Spot feedstock prices posted new gains across the globe, triggered by high energy prices. The most sizeable increases were observed in the PX markets while spot MEG and PTA costs also moved up some on a weekly basis. In Asia, spot PX offers gained $50/ton on FOB South Korea basis week over week. They rose by $65/ton when compared to the end of August. Spot PTA prices gained $15/ton while MEG offers moved up by $10/ton on CFR China basis from the previous week, while they represented $20/ton increases for both products since the end of last month.
In Europe, spot PX prices soared $100/ton (€79/ton) on FOB NWE basis in just a week. Plus, September MEG contracts settled at €1075/ton ($1365/ton) FD NWE, up €100/ton ($127/ton) from August at the end of last week. New PX contracts were done at €1190/ton ($1511/ton) with the same terms, €60/ton ($76/ton) above August. In Turkey, import PET prices for cargoes subject to 3% customs duty were steady to $10/ton higher week over week despite muted demand, with players attributing the firm path to higher costs, as per ChemOrbis.
"We lifted our prices by $10/ton to $1440-1460/ton CIF Turkey, subject to 3% customs duty, cash after selling some materials earlier in the week. But our new prices didn't see much interest in line with quiet demand," a trader admitted. Nevertheless, he commented that lower import offers at $1420/ton were not valid anymore. Although PET prices saw support from feedstock costs, he predicted that the market will not keep rising as the low season is approaching for end products.
Local PET prices rose by $25/ton on the low end with respect to the previous week. "Demand is slow and our prices don't see buying interest although they are reasonable when current import offers are considered. Our prices hold a very small premium over imports plus we have the prompt availability advantage," a distributor stated. He plans to adopt a firm stance until after the Packaging Fair that will take place on September 20-23.
Domestic producers followed a mostly stable to firmer strategy last week. A producer raised their prices by $25/ton given good demand but added that they were ready to give some discounts for large volumes. "We managed to sell some materials on deferred payment basis albeit in small tonnages," a producer source said. Another producer who kept their offers almost flat lamented that demand hasn't picked up much after the Eid Holiday.
Converters who have sufficient stocks say they are not planning fresh purchases as they believe that prices may see a downturn after September. They are aware of the fact that the low end product season is approaching. "The current firming trend is supported by higher feedstock costs but we expect a downturn to start in October. We expect the local market to lose ground in November," a PET bottle manufacturer said.
"Our Chinese suppliers informed us about a new PET capacity of 1.2-1.3 million tons/year coming online in China which increased demand and prices for feedstocks. The market may shift direction once this large capacity starts up," he said. "Demand is not that bright especially for imports. The localization costs of imports come to around $1610/ton. If buyers negotiate hard enough they can find these prices in the local market with the advantage of prompt availability," the buyer said.
"We are not planning new purchases before the end of the month due to our sufficient stocks. The current firm trend is stemming from good activity both in upstream and end product markets, but we expect PET prices to record drops as of October," another PET bottle maker commented. According to July ChemOrbis Statistics, 103,713 tons of PET bottle were imported during the first seven months of 2012. However, it is not clear how much of this amount was imported using the exemptions from the additional protection fees that had been placed on PET imports at the start of this year by the Turkish government.
The cabinet had granted players the right to import 75,000 tons of PET without the additional duties. Those who haven't used their whole quota will continue to import material without paying additional duties, while others, who have fulfilled their quotas, now have to pay this charge as part of the financial procedure, a source from Boykan Customs Consultancy underscored today.