WASHINGTON: The label demand in the US is projected to reach $19 billion by 2017, driven by the growth in use of plastic products.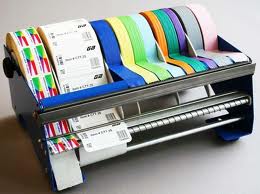 The pressure sensitive segment will remain dominant, accounting for more than 75% of the total market. The segment is poised to face growing competition from alternative labeling methods for primary packaging, such as stretch sleeve and heat-shrink, and in-mold labels. Heatshrink labels will experience the fastest growth through 2017.
According to the study, paper will continue to account for the majority of label stock through 2017, though plastics will continue to expand their share at paper's expense. The growing use of plastic materials is based on the aesthetic and performance advantages of these labels, as well as the rising utilization of plastic packaging.
Additionally, labeling methods that rely heavily on plastic substrates are increasingly popular. A key advantage of film labels is their transparency, which allows products packaged in glass or clear plastic containers to be viewed through the label, achieving the desirable no-label look. The no-label look is also increasingly popular with opaque plastic containers, especially in cosmetic and toiletry applications.
Source:  www.scrapmonster.com/news/growing-use-of-plastic-to-drive-us-label-demand-to-19-billion-by-2017/1/9501