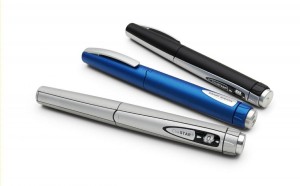 Gerresheimer, a major German-based plastics supplier to the medical and pharmaceutical markets, plans to build a 120,000-sq-ft addition to its production site in Peachtree City, GA in the near future and another 64,000 sq. ft at a later date. The company currently operates 20 injection molding machines in a 61,000-sq-ft building in Peachtree City that includes a Class 8 cleanroom. The tight-lipped company would not comment on its specific expansion plans, which were broadly outlined in a recent planning commission meeting.
The 16-acre Gerresheimer site is next to a nature area. Gerresheimer's Plastics Systems group, which had revenues last year of $571 million, makes products such as asthma inhalers, insulin pens, and containers for pharmaceutical and healthcare packaging. The company, which is also a major producer of formed glass products, employs 11,000 at 46 global locations. Earnings rose 11.4% last year on stable exchange rates.
The Peachtree City facility, which was established in 1993, includes an in-house mold service, a mold trial department, and multi-functional laboratories. Advanced processing capabilities at the site include turning stack mold technology for the production of laboratory disposables. Major recent Plastics System Division expansions include increases in capacity in German and the Czech Republic. A year ago Gerresheimer acquired item GmbH, a medical device design firm in Muenster, Germany. Other acquisitions include two companies in India that make plastic medical packaging and one plastics packaging producer in Brazil.
Unresolved debt issues in Europe and the United States are damping some growth projections. "Our stable business with the pharmaceutical and healthcare industry, however, which represents more than 80% of our revenues, makes us very optimistic that we will remain on firm course for profitable growth also in 2013," says Gerresheimer CEO Uwe Röhrhoff. International expansions will drive 5-6% annual organic growth, he says.
One of the company's recent innovations is a drug delivery system called Clearject made of cyclic olefin copolymer, designed to replace glass. Molded in Japan, Clearject was developed with Taisei Kako, an Osaka-based plastics processor. Gerresheimer got a jump start in plastics processing with the acquisition in 2007 Wilden Plastics (Regensburg, Germany). In 2009, Gerresheimer sold Wilden's automotive and industrial businesses to focus on medical packaging and devices.
Source: http://www.plasticstoday.com/articles/gerresheimer-will-triple-plant-size-georgia0219201301