BERLIN (Scrap Monster): The Niedergebra, Germany-head quartered MTM Plastics has announced major expansion plans at its plastic recycling facility.As part of the company's strategy to grow its operations, MTM Plastics has decided to make huge investments to the tune of nearly €8 million ($9.54 million) by the end of next year. The proposed expansion at production facilities is likely to add additional 20 jobs, it stated.
The company is currently under construction of two additional logistics facilities as part of its expansion of granulate warehouse. The works are expected to complete by end-Feb '15.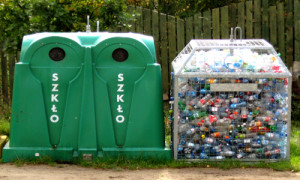 The company also plans to extend the production area at the plant by nearly 20,000 square meters. Over the next five years, the company also plans to build a second plant in the same region in order to make it capable enough to handle increased requests from customers.
The expansion works are intended to increase the volume and quality of granulates. This in turn will help the company to achieve higher pricing for its products. Post expansion, the company hopes to rise its granulates production from current levels of 30,000 mt to over 40,000 mt by 2016.
MTM Plastics is regarded as a European technology leader in in the recycling of mixed plastics and as one of the world's biggest producers of polyolefin recyclate. The company's branded products Dipolen and Purpolen are sold domestically as well as in other regions such as Italy, Benelux, France, Poland, USA, China and Turkey.
More Information….
www.adsalecprj.com