US plastics extrusion and converting machinery supplier Gloucester Engineering Corporation (GEC) has recently appointed Rick Tattersfield and Bill Schmidt as new CEO and CFO respectively.Prior to his appointment, Mr Tattersfield was Vice President and General Manager of GT Solar's PV Equipment Division and Vice President of the company's Global Operations.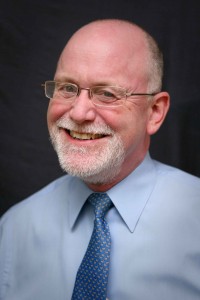 "Tier one supplier quality is often taken for granted; leaving innovation and the cost per kg of output a decisive factor in the buyer's decision making process," Mr Tattersfield states. "Gloucester Engineering is constantly committed to achieving this quality, and we believe that with a new structure and bolstered management team the company is prepared to continue its recent growth even further."
In addition to the two new hiring, GEC has created two new divisions within the company, namely the Lifetime Support Division and the OEM Division.
The new Lifetime Support Division will be focused on GEC's aftermarket products and customer services. Laurent Cros is appointed as President of the new division, who joined GEC in 2012 as Vice President of Aftermarket group. He will also serve as President of Pearl Technologies Inc, with the aim to further integrate their aftermarket product solutions for the converting and extrusion industries into GEC's existing capabilities.
The OEM Division will concentrate on GEC's line of traditional complete blown film, cast film, foam and sheet extrusion, bag making and extrusion coating systems and equipment. Carl Johnson will continue to serve as President of the Gloucester Engineering OEM Division. Moreover, he is responsible for consolidating their other previously acquired firm, Future Design Inc, into GEC's facility to enhance OEM product development synergies.