Dow Automotive Systems, a global supplier for the automotive, commercial transportation and aftermarket industries, supplied its BETAFORCE structural adhesives for BMW's i3 production.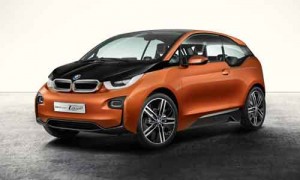 Composites are gaining traction in automotive production due to their weight-saving potential, yet they remain difficult to join. The company said its customized bonding solution enables a continuous bond line and cohesive joining of surfaces.
Cycle time is an important issue for mass production of cars. According to Dow Automotive, recent formulations has achieved a cycle time of around one minute. Open times can be adjusted to accommodate specific mounting requirements in the plant, such as a quicker curing time by infrared treatment. Further, the initial adhesion requires no additional fixing tools.
"Dow Automotive Systems is one of the pioneers in automotive bonding with more than 20 years of experience," said Steve Henderson, President Dow Automotive. "Now, this heritage is benefitting our current automotive customers as they increase their use of lightweight materials. Our expertise in the chemical aspects of adhesives as well as our application and process knowledge make us a leading development partner for all lightweight bonding technologies."