Flambeau Medical Markets Group is buying six all-electric injection molding machines for a Class 8 cleanroom that will be located in a newly purchased 16,000-sq-ft building next to its current manufacturing site in Phoenix, AZ.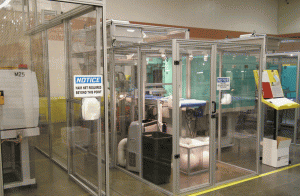 The expansion is part of a ramp up by the Nordic Group of Companies (Barbaroo, WI), which wants to makes its new medical group one of the top 10 in North America in three to five years. The Flambeau Medical Markets Group was created last year when Nordic and its Flambeau plastics unit bought 43-year-old Mastercraft. Medical had been a rapidly rising market for Mastercraft, accounting for 70% of its business in 2010, up from 38% in 2008.
Flambeau was already participating in the medical market through production of intravenous components and EMT cases and kits, but the goal was to develop a division that would provide new product development for proprietary products as well as for outside customers. A 3600 sq-ft Class 7 medical device assembly room will also be located in the new building in Phoenix.
Plans call for the Flambeau Medical Markets Group to become a full-service medical device contract manufacturer to include product design and development, testing and process validation, bonding and sealing validation, writing design of experiments, managing sterilization, investing in intellectual property, and commercializing new products, said Tom Star, VP of sales & marketing.
"Flambeau is a leader in marketing expertise given its decades of new product development and commercialization in other market segments," he said. "The company is extending this knowledge and experience into the Medical Markets Group to provide a full range of services—from concept through commercialization to make it a one-stop manufacturer for the medical device market."
Flambeau Medical Markets Group recently attained ISO 13485 for medical device manufacturing. Star said it is also implementing new quality systems for RFID labeling, tracking, and traceability for internal controls to meet FDA standards.
Flambeau Inc. was founded by W.R. Sauey in 1947 when he was 20 years old. The company now operates 10 manufacturing facilities in the U.S., one in Mexico, and one in the UK. Half of the company's processing capabilities are in blowmolding and the other half are in injection molding. "We're split between contract manufacturing and our proprietary products," notes Jason Sauey, president, Flambeau Inc.
Flambeau is a well-known manufacturer of hunting decoys and fishing tackle boxes. Its automotive group is a major supplier of blowmolded components to Tier Is and IIs.
Source : http://www.plasticstoday.com/articles/flambeau-medical-plans-add-two-clean-rooms-arizona1105201201