Launch of customized polymeric Aminoether HALS solutions offering outstanding protection to greenhouse films

Fulfills critical market needs for durable crop protection and improved productivity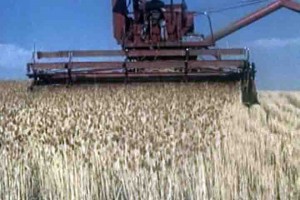 Muttenz, November 5, 2012 – Clariant, a world leader in specialty chemicals, supports a step-forward in effective crop protection with the launch of innovative stabilization solutions to improve the durability of greenhouse films.
The service life of greenhouse films is severely impacted by combined aggressive effects from intensive solar radiation exposure and increasing use of agrochemicals, such as sulfur and halogenated chemicals. Light stabilizers based on amino-ether HALS outperform standard HALS in terms of agrochemical resistance which enables superior UV protection and extends the lifetime of the greenhouse film.
Clariant offers film producers customized amino-ether light stabilization solutions based on Hostavin NOW® technology to achieve outstanding UV protection. The tailor-made solutions are available in a easy to handle granular form. Clariant solutions offer improved and safer processability compared to current available light stabilizers.
Clariant's innovative technology will be unveiled at AMI 2012 Agricultural Films conference in Madrid, Spain, from November 6-8, 2012. Javier Fernandez, Technical Marketing Manager, Clariant, will present "Innovative HALS technology: a step change in process and greenhouse film stabilization" on Wednesday November 7, 2012.
Ernesto Dongiovanni, Head of Marketing Polymer Additives, comments: "This step-change advance in HALS technology reflects Clariant's on-going commitment to support the agricultural industry in its efforts to increase productivity and find sustainable solutions to the growing global food demand."