At Plastimagen 2016, Engel will present to the visitors how innovative processing technologies and Industry 4.0 open up new possibilities for injection molding processors.
"Industry 4.0, the fourth industrial revolution that we are currently experiencing, is both a challenge and a chance," emphasized Walter Jungwirth, Managing Director of Engel de Mexico in Querétaro. "Our goal is to master the challenges together with our customers in order to gain the maximum benefit from the new chances that are arising."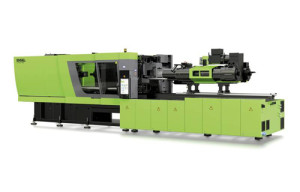 In order to continue to boost productivity, efficiency, quality and flexibility in production, you need to do more than simply use the best injection molding equipment; its potential must be leveraged to the max. This is where inject 4.0 comes to play with the smart factory concept, explained the company.
With the help of the networking and integration of production systems, the systematic exploitation of process and production data and the use of adaptive production systems, the manufacturing processes in a smart factory continuously optimize themselves.
According to Engel, the smart factory is based upon three pillars:
– smart machines that boost process capability and quality with self-adapting, decentralized systems,
– smart production to ensure high levels of productivity thanks to horizontal and vertical data integration, and
– smart services that improve machine availability quickly and efficiently thanks to close proximity and the use of remote maintenance tools.
The company is bringing solutions for all these areas to Plastimagen, for example the iQ weight control und iQ clamp control software products that continuously monitor and automatically readjust quality-relevant parameters (smart machines), and the Engel e-factory MES that is specifically tailored for the requirements of the plastics processor and therefore achieves an extremely high level of vertical data integration all the way down to the level of individual cavities (smart production).
Engel is also presenting two process technology highlights for the automotive and packaging industries.
In the production of center console components out of polycarbonate/acrylonitrile butadiene styrene (PC/ABS) at the show, Engel will be using an Engel duo 2550/600 injection molding machine with integrated ENGEL viper 20 robot to combine two technologies: Engel foammelt, the MuCell foam injection molding process developed by Trexel in the US, and Engel variomelt, a variothermal injection molding process.
"Combining the two processing technologies makes it possible to produce thin-walled parts with very high surface quality and at the same time excellent fine structure reproduction using just a single injection molding step," explained Walter Jungwirth.
Flexibility is the focus of Engel's Packaging exhibition area at Plastimagen. An Engel e-motion 440/160 will be producing 155ml round containers with an integrated tamper-proof seal using a four-cavity mold from Otto Hofstetter in Switzerland.
Equipped with In-mold labeling (IML) solution from Beck Automation, the production cell will be outputting ready-to-fill packaging.
Plastimagen 2016 will be held from March 8-11 in Mexico City, Mexico.
Website:                                          www.adsalecprj.com