ROCHESTER, IL (October 8, 2014) – Processors and product designers looking for both a super tough and a super clear (i.e. window clear) thermoplastic elastomer can now turn to Elastocon TPE Technologies, Inc. for these specialized product material needs, now being offered under the firm's CLR Series. They are completely oil-free.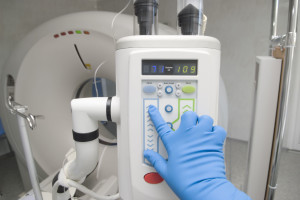 Applications for these durable, Shore A 65 and 75 formulations include, but are not limited to, grips for medical and dental utensils and knobs, as well as buttons for medical equipment. Formulations are odorless, can be injection molded or extruded, have exceptional tear resistance and offer high flow during processing, among other features and benefits.
The super clear formulations utilize materials that are FDA compliant and can easily be color tinted, resulting in products with vibrant, highly resilient and shiny surfaces. The two grades offer high flow during processing as well, giving them the ability to be molded in products with complex configurations. They are both reclaimable and recyclable.
Elastocon® offers high performance TPE solutions that are innovative and robust, designed to meet the toughest requirements of modern TPE designs. They are offered in seven product families: unfilled, filled, super clear, TPOs, oil free for medical use, flame retardant and special colorable ESD formulations.
For more information on the new line of TPEs, contact Marketing Department, Elastocon TPE Technologies, Inc., P.O. Box 463, Rochester, IL 62563. Tel: 1-888-644-8732. Fax: 217-498-8558. E-mail: sales@elastocontpe.com.  Web: www.elastocontpe.com.