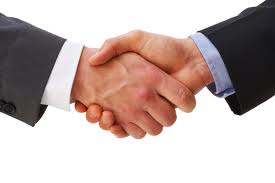 Royal DSM, the global Life Sciences and Materials Sciences company, has announced that its subsidiary DSM India Pvt. Ltd, in Pune, has signed a Memorandum of Understanding (MoU) with ERDA, the Electrical Research & Development Association, covering basic research in the field of electrical applications.
ERDA, a cooperative research institution created by the Indian electrical industry and utilities with support from the governments of India and the state of Gujarat, has its main office in Vadodara. The MoU covers various activities intended to help develop new eco-friendly sustainable engineering plastic solutions for the electrical industry.
DSM has a strong record of development and production of engineering plastics for electrical applications, and is a leading global supplier of high performance polyamides and polyesters for the sector; ERDA has state-of-the-art test facilities dedicated to the electrical industry. Both organisations have a strong commitment to research with highly qualified people, and expect mutually beneficial collaboration across several disciplines.
DSM and ERDA will cooperate in three areas in particular: firstly, they will engage in joint development projects on various topics of mutual interest, focusing on new innovations and studies that can have a positive impact on the environment, performance and affordability; secondly, technology testing programs will be established to prove that materials meet application requirements; and finally, exchange programs will be set up to enhance the capabilities and knowledge of both organisations.
"A technical partnership between DSM, with its specialization in engineering plastic materials, and ERDA, with its competence in application engineering in the electrical engineering domain, forms an ideal launch pad to yield improved products in the market place," says ERDA Director T.P. Govindan. "It is hoped that the synergy in the partnership will prove beneficial to both partners and society at large. We look forward to making the partnership a defining milestone for both of us."
Sanjay Jain, Business Director of DSM India's Engineering Plastics Division, says: "The partnership with ERDA will further explore the use of engineering plastics beyond today's frontiers in the Indian electrical industry by providing innovative sustainable solutions, further reinforcing the leadership and knowledge base that both parties have in the industry today."
Source: www.plastemart.com