Royal DSM, the global Life Sciences and Materials Sciences company, has added a higher viscosity extrusion grade to its portfolio of EcoPaXX™ polyamide 410 for the film, fiber and monofilament markets following the polymer's successful adoption by the market of injection molding applications. The new grade is designed to support customers who appreciate the excellent thermal stability, broad processing range and very good melt strength of EcoPaXX.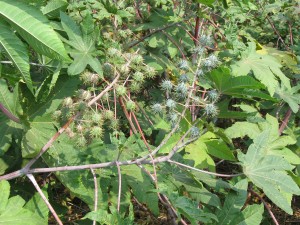 Kees Tintel, Business Manager EcoPaXX says: "The successful development of EcoPaXX is a clear example of DSM's commitment to sustainability. Following its market introduction and subsequent development and commercialization of applications, DSM has now increased its polymer production to full industrial scale. Moreover, the production can be expanded further, allowing DSM to fully meet customer demands."
DSM started to develop EcoPaXX, its bio-based polyamide 410 product range, in 2009, followed by its market introduction in 2010. EcoPaXX was welcomed by many customers immediately. Today it is being used in a wide range of applications that benefit from its unique combination of excellent properties and green heritage.
In the automotive market, EcoPaXX is successfully used in covers for turbo engines by Daimler, BMW and Bentley, mainly because of its unique combination of high temperature resistance, dimensional stability and high quality surface. VW selected EcoPaXX for use in one of its latest engines for a crankshaft cover, where heat- and chemical resistance, together with dimensional stability are key requirements. Because of the good fuel resistance of EcoPaXX, it is used in a number of fuel contact applications at various customers. And EcoPaXX is also extremely resistant to polar media, such as cooling liquids.
In other market segments such as building and construction, EcoPaXX is being used in insulating profiles for aluminum windows. Here the combination of its green characteristics with its high temperature resistance, makes it suitable for in-line powder coating at 200+oC. In the sports and leisure industry, where stiffness combined with toughness and/or bend recovery are often key requirements, EcoPaXX finds many applications, such as ski- and/or snowboard bindings and other wintersports applications. Because of its excellent hydrolysis resistance, EcoPaXX is being used in castor wheels for airline trolleys which need to withstand pressurized steam cleaning.
Because of its excellent thermal stability, broad processing range and melt strength, EcoPaXX also offers benefits in applications such as tubes, film and fibers.
More information can be found at www.dsm.com and www.ecopaxx.com.