Madison Heights, Mich. – DME Company, a leading manufacturer of mold technologies, is pleased to announce two new student winners of $1,000 scholarships as part of its DME Plastics University® program:
Hannah Morris of Ferris State University, majoring in Plastics Engineering Technology

Ryan Troiano of Pennsylvania College of Technology, majoring in Plastics and Polymer Engineering Technology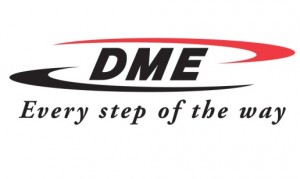 DME Plastics University is designed to support the plastics industry by ensuring the availability of a highly-skilled, well-trained talent pool. The company has awarded tens of thousands of dollars in scholarships to students from schools across the country including: University of Massachusetts-Lowell, Penn State Erie, University of Wisconsin-Platteville, University of Wisconsin-Stout, University of Akron (Ohio) and Shawnee State University.
"DME is committed to advancing training and education within the plastics industry," said Dave Lawrence, President of DME Company. "We are excited to reward these exceptional students with scholarships to enhance their education and the future plastics industry workforce."
The application deadline for scholarships for the upcoming fall semester is July 15, 2014. Additional information, including details about future scholarships, is available at  www.dme.net/education.
About DME
DME Company is an essential mold technologies resource to customers worldwide. Through aggressive new product development, global product standardization and a powerful combination of in-house manufacturing centers of excellence and strategic global partnerships, DME is helping customers succeed in changing times. The company's standard-setting, comprehensive product line — including hot runner systems; control systems; mold bases and components; mold making and molding supplies; and cold runner systems for elastomers — is backed by expert technical service every step of the way. DME also manufactures and sells standard tooling for the die-casting industry.