This is how Mauro Drappo, CEO of the AMUT group, commented on the merger on 9 February that now has DOLCI BIELLONI operating with the new company name AMUT DOLCI BIELLONI. "Now two historical companies, AMUT and DOLCI BIELLONI can create significant synergies together and become a major player on international markets," adds Drappo.
"We believe that this merger represents the completion of a process we began in 2011 with the entrance of Fondo Italiano di Investimento (an investment fund) into our shareholder structure to allow AMUT to grow through external mergers and gain a more important stature. This process then continued with the AMUT-COMI merger in the field of thermoforming, and AMUT-ECOTECH in recycling."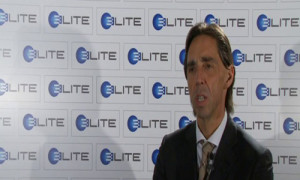 The new dimensions will be clearly in evidence during PLAST 2015 (Milan, 5-9 May 2015). "The AMUT Group will be present at PLAST with a major island, both in terms of dimensions (800 square metres) and technologies on display. Thus AMUT will present itself officially and boldly to the representatives of the global market who will be visiting the fair," continues the Group CEO. "On this occasion we will display complete production lines, from flexible film extrusion to the extrusion and moulding of rigid products and thermoforming. But that's not all! An open house will be organized at the historical DOLCI BIELLONI plant in Biassono (Monza-Brianza) during PLAST 2015 – with shuttle bus service to and from the fairgrounds – to demonstrate two stretch film lines in operation."
Riccardo Castello, now general manager of AMUT DOLCI BIELLONI, goes into greater detail: "The first line, producing 7-layer stretch film 2000 mm wide, features an impressive 6 extruders to produce wound rolls manually or automatically. The second one, producing 1500-mm 5-layer stretch film, will be dedicated to the production of jumbo rolls. They are two systems representing the top of the line in their respective fields of application."
"The 2000-mm film line, in particular, is absolutely innovative because it uses what we might call 'unusual' extruders for a 7-layer film line," continues Castello. "In spite of their small dimensions, they are able to deliver high production volumes and excellent energy savings. Furthermore, the plant was designed – using a technology recommended by a major international polymer producer – with the specific goal of obtaining an innovative roll chilling unit for 'super-power' stretch films, that is, films with high stretch capacity, over two and a half times greater than standard power stretch films. The main trend in the current stretch film market is to reduce thickness while at the same time increasing the strength of the film."
The goal of AMUT DOLCI BIELLONI is to build a robust productive and financial organization to establish a solid Italian hub to compete with major international players. The newco will not only produce stretch film plants, but also continue the BIELLONI tradition of flexographic printing machines, roller mills, laminators (wet or solventless), slitter-rewinders and, as DOLCI EXTRUSION, it will continue to develop, build and sell its own stretch lines and also lines for polypropylene, bubble wrap, extrusion coating and lamination. Lastly, with projects heralding interesting developments, it will relaunch what has long been the showcase product line for DOLCI: lines for agricultural film.
Contact
AMUT DOLCI BIELLONI Srl a Socio Unico
Sede operativa:
Via della Misericordia 46
28100 – Novara – Italia
Tel. +39 039 57851
Fax. +39 039 5785101
Email: info@amutdolcibielloni.it