PAWTUCKET, RI, U.S.A., February 19, 2015: Teknor Apex Company has appointed David Braun to be wire and cable industry manager for the Vinyl Division. He will take part in Interwire 2015 at the Teknor Apex exhibit (Booth 212).
Mr. Braun will direct all marketing and business development activities for the Division's wire and cable products, including ApexÒ PVC compounds, FlexalloyÒ vinyl elastomers, FireguardÒ low-flame, low-smoke plenum compounds, and HalguardÒ halogen-free flame-retardant (HFFR) compounds.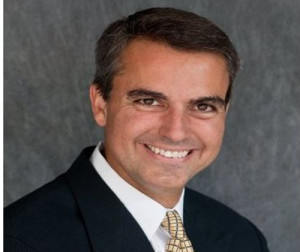 "David brings more than 20 years of management experience in wire and cable, including sales, marketing, business development, and top executive positions," said Mike Patel, director of marketing and business development for the Vinyl Division of Teknor Apex. "His extensive understanding of the industry will benefit our customers and play a vital role in the continuing growth and diversification of our wire and cable business."
David Braun comes to Teknor Apex from Cable Components, LLC, which he joined in 2007 as vice president in charge of business development and for the past four years has served as vice president and managing director. He entered the wire and cable industry in 1992 when he joined NEPTCO Inc., beginning as a sales engineer and subsequently serving as product manager and then business unit manager.
Mr. Braun holds an MBA from Bryant University in Smithfield, RI and a BSc in chemical engineering from the University of Massachusetts at Amherst. He is a member of the International Wire and Cable Symposium Committee and was 2012 chairman. He is also active in BICSI and serves on the board of the Communications Cable & Connectivity Assn. (CCCA). He is the holder of two patents relating to cable technology.
Website:  www.teknorapex.com