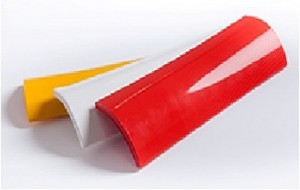 Corbion Purac will be exhibiting at the K trade fair in Dusseldorf under the theme 'partnering for bioplastics growth'. Corbion Purac has teamed up with esteemed partners in a number of industries, including packaging, automotive, home interiors and sporting goods, and will be showcasing the resulting applications in Hall 5, stand B22.
Consumer electronics – SUPLA, Kuender and Os-Tech
The world's first touch screen computer, with a housing made from PLA, has been developed by SUPLA and Kuender. The housings are high gloss white and have an improved impact resistance, high heat resistance and good scratch resistance. Furthermore, high dimensional stability allows for tight tolerances during processing. Parts are on display at our booth.
An interior part for printers has been developed by Os-Tech. The part holds both the print head and cartridge in modern ink jet printers. Os-Tech will also be demonstrating an innovative set of speakers made from PLAat the Corbion Purac booth, which offer improved acoustic performance.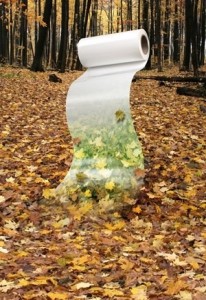 Automotive – Röchling Automotive
Corbion Purac will be displaying an air filter box and interior trim parts for the automotive industry. These parts have been produced usinghigh heat PLA compounds, based on lactides from Corbion Purac, under the name of Plantura™. Plantura™ is a material family based on PLA, suitable for automotive applications as well as for durable goods. These materialsshow improvedhydrolysis and thermal resistance up to 140°C with fiber reinforcement. Impressive results were also obtained for scratch and UV resistance, which is of utmost importance for vehicle interior applications. The parts are supplied courtesy of Roechling Automotive.
Sporting goods – Synbra and TECNIQ
Synbra and TECNIQ have created the world's first surfboard made of biobased foam. The foam is produced in a patented process that converts PLA into expanded rigid foam.This expanded PLA foam has properties similar to Expanded PS foam and can be used for foam packaging and insulation panels. The surfboard will be on display at the Corbion Purac booth.
Carpets – Desso
Together with Desso, Bonar, Peter Holland and Synbra, Corbion Purac is working to develop a fully biobased, recyclable, Cradle to Cradle® carpet tile. Features of the new type of carpet are the use of clean and healthy materials and the limited burden on the environment, since renewable materials can be recycled. Together, the companies have successfully produced a number of prototype carpet tiles, which will be on displayat K Show.
Film Packaging – Innovia
A high heat resistant, transparent and full stereocomplex PLA (sc–PLA) film has been developed together with Innovia Films, a leading global manufacturer of Biofilms. Early product development has shown that these films exhibit considerably less shrinkage at high temperatures compared to existing PLA films and offer properties much closer to oil-based PET. The film will be on display at the Corbion Purac booth.
High heat single use coffee cups – Huhtamaki
Huhtamaki is introducing a high heat PLA coffee cup, that can replace single use PS coffee cups, while offering a reduced carbon footprint and an increased biobased content. During the Kshow, Corbion Purac will serve freshly made coffee in these innovative newcoffee cups.WinGramwill showcase high heat resistant PLA lids for hot drink cups.
Furniture – Weder andZwartz
A classic chair design, with a modern and sustainable twist. Together with Weder, Zwartz and the Export Office, a traditional wooden framed chair has been designed with PLA-natural fiber laminated paneling. The chair boasts good scratch and wear resistance, high biocontent and is made from renewable, GMO free raw materials.
Consumer appliances – Pezy& Peter Holland
High gloss, injection molded parts have been produced by Pezy, with color masterbatches by Peter Holland. The parts demonstrate the rich depth of color that is crucial for home appliances (especially black and red) and high gloss, high scratch resistant surface finish.
Toys – Grabio, DJ Toys and Gigo
Children's' toys have been created using PLA parts: a windmill propeller and housing for a toddler's learning console. The toys will be on display, boasting excellent surface finish, good impact resistance and high colorability.
3D printing – ColorFabb
3D printed objects, made from PLA filament by ColorFabb- Helian Polymers, will be shown. The objects demonstrate the excellent colorability of PLA. 3D printers are becoming more and more accessible to homes across the globe, and PLA filaments offer a more sustainable, biobased alternative to ABS filaments.
Fibers & non-wovens – Yangtze Labre
Yangtze Labre is launching a range filaments and non-wovens based on PLA. These fibers exhibit excellent absorbency and breathability in combination with a soft and natural feel. Samples will be on display at the Corbion Purac booth.
PLA compounders – Biotec and FKuR
Europe's leading compounders in the field of bioplastics have chosen to offer Corbion Purac based PLA compounds to the industry.
Biotec has launched the Bioplast 2200 range: comprisingcompounds designed for durable and demanding applications made by the injection molding, film extrusion or the film blowing process.
FKuR has launched a range of high heat compounds for the packaging industry that feature PLA made from GMO free feedstocks.
Biobased Succinic Acid – Succinity
Succinity GmbH, a joint venture between BASF and Corbion Purac, is dedicated to the production and commercialization of biobased succinic acid.
PLAresin – Hisun and Supla
Hisun is currently using Corbion's high performance L-Lactide to producestereochemicallypure PLA (often referred to as PLLA) resin that is commercially available both direct from Hisun, or via Corbion Purac. SUPLA– together with SulzerChem – has started construction of a 10kT PLA polymerization factory that will utilizeCorbion'slactides.
PDLA resin – Corbion Purac
To support the market introduction of PLA applications, Corbion Purac is offering a range of PDLA resins. PDLA resin can be used as a nucleating agent to increase crystallization speed of PLLA and can also be used to make full stereocomplex PLA. Many of the durable and high heat applications featured in this press release make use of Corbion's high heat PLLA and PDLA technology.Visit Corbion Purac in Hall 5, stand B22 to see our partner applications and learn more about how you can make the switch to biobased PLA plastic.