Switzerland specialty chemicals company Clariant will present its line of desiccant canisters and capsules at the forthcoming API China 2015 exhibition from May 15-18 in Shanghai, China.
One of the biggest challenges met by the growing industry is a secured means of storage for the proper protection of healthcare products. Even within plastic containers, tablets and pills can still be exposed to moisture and oxygen that permeate the package from the outside environment.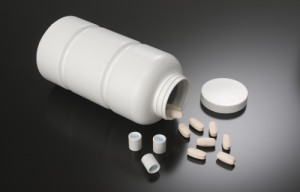 Clariant said it has developed desiccants especially for the protection of drugs. They preserve drug products by addressing the moisture that can enter the microenvironment of the package from various sources, including moisture trapped in the headspace during packaging or released from the drug product itself, moisture vapor transmission through pharmaceutical bottle walls throughout shelf life and ingress during open-close cycles by the patient.
Its full line of rigid desiccant canisters and capsules allows controlled atmosphere packaging to control moisture, odor and other volatiles. The active packaging platform is customizable with various sorbent materials. Ideal for pharmaceutical packaging and nutritional packaging, they are available with silica gel, bentonite clay and molecular sieve.
"Our customers find Canisters a proven and growing form of moisture control for pharmaceutical applications, which can be tailored in different combinations for specific needs and humidity levels. Our newly acquired production facility in Dongguan has made the products even more accessible for those customers in the Greater China region, especially when customization is needed," explained Albert Zhao, Head of Sales Asia Pacific and Operation China, Clariant Healthcare Packaging.
Website:   www.adsalecprj.com