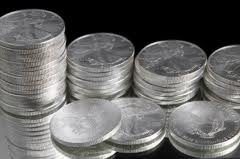 The activity in China's PP and PE markets has started to slow down as the country is preparing to celebrate the Chinese New Year this weekend, as per the pricing service of ChemOrbis. Players are expected to be away from the market until February 18 while many have already been sidelined. However, PP and PE markets retain their strength ahead of the holiday on the heels of soaring energy and feedstock costs.
Both import and domestic markets have gained ground this week. Several overseas producers are seeking price hikes and are offering close to the high end of the overall market ranges, while offers from traders are forming the low end of the ranges. A source from a global trader who raised his PP offers by $20-30/ton commented, "We do not expect to be able to close many deals before the holidays as many buyers have already stepped out of the market."
A Shanghai based trader offering various PE cargoes on import basis said, "Some traders have stopped offering this week while others are firm at their new levels supported by the producers' adamant stance. They are confident about the market outlook after the holidays even though they cannot conclude deals now." Inside China, offers for locally-held PE and PP cargoes posted increases of CNY100-250/ton ($16-40/ton) on the lower end of the price ranges. A distributor based in Shantou commented, "PP offers from domestic producers are stable to firmer this week. However, we did not make any changes on our own prices since most buyers have already left the market for the holidays and interest is quite thin these days."
An agricultural film manufacturer in Gansu, who received higher LLDPE film offers from local producers, stated that they had already replenished their stocks and that they are taking a cautious attitude at the moment. "Although some local producers raised their prices given rising LLDPE film futures prices, many distributors are keeping their prices unchanged," the converter commented.
A distributor in Tianjin also affirmed that local PE prices tracked a stable to slightly firmer trend this week; however, he was concerned as he thought the current market level was overheated. "Demand is not strong enough to support any price hikes. Some of our customers who used to buy 500-600 tons of materials before the holidays bought only around 100 tons this year. Therefore, I don't think further price increases will be achievable after players resume their work in the second half of February" the distributor told ChemOrbis.