According to latest China Customs figures, foreign trading in the first 11 months of 2014 totaled RMB23.95 trillion, up 2% Year On Year (YOY).
Exports amounted for RMB13 trillion, a growth of 4.4% compared with the same period of last year; Imports of RMB10.95 trillion dropped by 0.4%, resulting in a trading surplus of RMB2.05 trillion, up 40.4% YOY.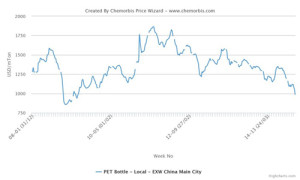 Below are some the foreign trading figures between January to November relating to plastics and rubber industry:
– China imported 23.11 million tons of plastics in primary form at US$47.19 billion, up 3.8% and 6.2% YOY respectively.
– 8.66 million tons of plastics products were exported at US$33.53 billion, up 6.2% and 2.5% YOY respectively.
– Imports of natural and synthetic rubber amounted to 3.68 million tons, up 4.8% YOY. However, the import value, which totaled US$8.16 billion, was dropped by 14.9%.
More Information…
www.adsalecprj.com