Australian firm CardiaBioplastics Ltd. is doubling-up its capacity at a manufacturing plant which is in China, as the company said it has secured orders to supply an expansion of the organic waste diversion program in the city of Nanjing.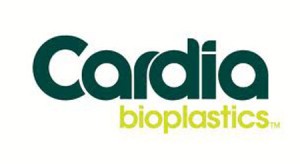 Cardia said in his statement on 14 of February to add bag making machines and three film extruders at its factory which is in Nanjing and Jiangsu province. Along with this there is a plan for an additional three production lines so at the end of the June. A sole manufacturing plant is maintained globally in Nanjing by the Melbourne-based company.
The newer investment are coming, though the company replaced its chairman and restructured in the second half of 2013, with the goal of revolving around losses.While at the bad fiscal situation, capacity expansion is needed because of increasing demand for compostable and reduced carbon footprint packaging from global brands and local governments. The statement is given by Cardia.
Frank Glatz, Cardia's managing director said in a statement that "The market dynamics are shifting," "Over the past few years brand owners, retailers and packaging companies have commenced using bioplastic resins, films and packaging to replace conventional plastics."
The company talked about local governments and said that local governments are also increasing their efforts to divert organic waste from households and industry to composting, increasing demand for compostable bags.It is stated that each production line in Nanjing will add 1.5 million bags per month capacity.
The company announced that the new contract with the Nanjing city government will be worth A$250,000 for the first quarter, with a forecast of A$1 million a year, representing about five percent of the households in the city of 6 million.The contract with the Jianye District in Nanjing is to supply the company's garbage bins and kitchen waste bags with its "Biohybrid" resins.
Cardia given the statement that Jianye is the first district to have a full commercial roll-out of organic waste diversion but it said other district governments in Nanjing are "expected to progress to full-scale implementation." With addition to the statement, it also said it has a contract, worth about A$1.2 million annually, to supply about 20 percent of the households in Shanghai's PuDong district with its bags and products.
Last week, the company also announced new business with the Ricoy supermarket chain in Brazil. Given in statement by Cardia that several states in Brazil have recently banned standard plastic carrier bags and are accelerating demand for its products.
Company shared some figures in its most recent filings to the Australian Stock Exchange. They said sales in the fourth quarter were up 35 percent, to A$1.22 million as compared with the previous quarter.
It is predictable that the Nanjing capacity expansion will help improve margins. But it is also noted that its profit margins had declined in its fiscal 2013 and it lost money, as it was forced to outsource production to meet additional demand in China.The Feb. 14 announcement of the investment in Nanjing comes after the company last year shook up its board, appointing a new chairman, Richard Tegoni, with the goal of achieving the company to profitability.
Tegoni said in a statement in November that "The company has a clear priority which is to achieve breakeven and become a sustainable business," "Bioplastics is an emerging market and although this represents an extraordinary opportunity we must understand the challenges facing us and how to navigate the path ahead so that the journey to profitability becomes a reality."