There is a great news that Rotational molder Elkhart Plastics Inc. has bought the assets of El Monte Plastics Inc., including two rotomolding factories located a mile apart in the western Ohio town of Ohio City.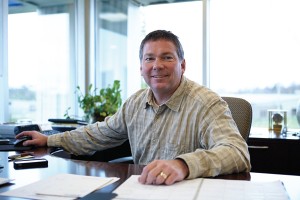 CEO, Jack Welter, Elkhart Plastics said the South Bend, Ind.-based company bought El Monte "for a combination of additional capacity needed, and their customer base." Elkhart Plastics will continue to run the factories.
Ohio City is just across the Ohio line from Fort Wayne, Ind., in the heart of recreational vehicle manufacturing. That sector is El Monte's largest market, for parts such as water tanks.
Giving in his statement Welter said that "El Monte has been a strong supplier to the RV industry since they were founded and will complement our overall business mix," The two plants, measuring a combined 70,000 square feet, have seven rotomolding machines. The equipment fleet includes two large Ferry 400s.
Welter gives the statement that Elkhart Plastics bought the assets of El Monte from the families of its founders that are Gene Kite and Bill Burlingham, The announcement was made on 13 feb where terms were not disclosed.
All 30 El Monte employees are offred jobs by Elkhart.Kite and Burlingham established El Monte in California in 1969. All the companies operations were now in Ohio City.El Monte was established by Kite and Burlingham in 1969. Ohio City was holding all operations of company now.