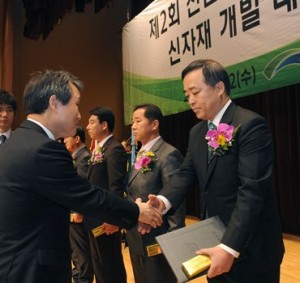 The highest level Supplier Quality Excellence Award was presented to BASF from Changan Ford Mazda Automobile Company Limited (CFMA), in recognition of the chemicals company's Noise, Vibration and Harshness (NVH) solutions. As said, CFMA's Cellasto spring aids and jounce bumpers, made of BASF's microcellular polyurethane (MPU), had zero defects for 48 consecutive months.
"We are honored to earn this award, which demonstrates BASF's proven product quality and technical capabilities," said Dr Ramkumar Dhruva, Senior Vice President of Polyurethanes, BASF Asia Pacific. "Our success in attaining this recognition relies on our strong commitment to customer satisfaction and collaboration."
BASF has developed and produced Cellasto spring aids and jounce bumpers made of MPU specially designed for CFMA since 2009. According to BASF, Cellasto is a durable and highly compressible material with minimum lateral expansion. It helps automotive engineers develop high performance suspension systems that reduce vibrations and noise levels without the loss of vehicle dynamics.
CFMA, established in 2001, is a joint venture between US's Ford Motor Company, Mazda Motor Corporation from Japan, and China's Changan Motors.
SOURCE : http://www.adsalecprj.com/Publicity/MarketNews/lang-eng/article-126584/Article.aspx