BASF has introduced several new pigments, including a new Indanthrone blue pigment, the Paliogen Blue EH 1900 (L 6400), Lumina Royal Magneta EH 5000 (4803 H) effect pigment, and Irgazin Cosmoray Orange L 2950 for automotive coatings.
The new pigment is able to produce chromatic reddish-blue color shades and can also be combined with various effect pigments.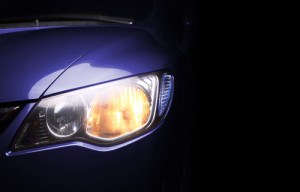 "Paliogen Blue EH 1900 provides a lot of benefits for the user: Showing an excellent performance in water- and solvent-based systems, it is universally applicable. The product not only stands out due to its good fastness to weathering, but also due to a reduced tendency 'to bleed': The pigment particles do not migrate into other coating layers, which results in better overcoating fastness," explained Tom Landuydt, Head of Pigment Marketing for Automotive Coatings at BASF.
The pigment also shows great styling possibilities with Lumina Royal Blue 6803 H and with Lumina Royal Aqua 7803 H, added Mr Landuydt.
With its new effect pigment Lumina Royal Magenta EH 5000 (4803 H) BASF offers formulators of automotive coatings novel design options all the way from the reddish-blue color spectrum into the red color area.
Due to the narrow particle-size distribution, the pigment helps to create highly chromatic new color shades as well as surfaces that appear pure and vibrant at whatever angle you look at them, according to the company.
"These highly intense pearlescent pigments help our customers to be more flexible when it comes to formulating automotive coatings as we can now offer effects from the greenish blue into the copper orange color space," underlined Mr Landuydt.
Irgazin Cosmoray Orange L 2950 pigment enables coatings in the orange to red color space. Because of good transparency, it can be combined with effect pigments and other colored pigments.
The high-performance diketo-pyrrolo-pyrrole (DPP) pigment is also renowned for its good weather resistance, light fastness, color intensity and saturation properties, said BASF. It can be used for water-based as well as solvent-based systems and has no effect on the coating's rheology and migration resistance.
Website:     www.adsalecprj.com