The news could thrilled those who are in the arena of auto-part manufacturing as one of the industry  giants Autocam Poland is all set to expand its operation and manufacturing line amid huge demand of auto-parts in the region. During the initial phase of the expansion the company is all set to invest PLN 12m (€2.9m) in expanding its production facility in Kamienna Gora, Poland.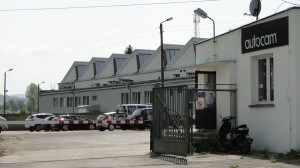 While interacting with media-personals and industry experts the representative of the company said there was an urgent need of a facility that could produce auto-parts with highest quality along with high frequency and hence the move. The company and other stake-holders are very hopeful that it would give a huge boost to the industry.
According to news from various sources the factory is going to be located in Kamiennogorska special economic zone (KSSE) in the country's south-western Dolnoslaskie region. With its limited resources and facilities the company has already produced 80% of its demand in-house however the industry has witnessed a sharp rise of 55% in the overall demand in this region and hence there was an acute need to develop an infrastructure that could meet the growing demand.
With this, Autocam Poland will expand its production hall and purchase new machines. This will allow the manufacturer to launch production of new car parts, according to Iwona Krawczyk, chief executive of the KSSE. The firm operates a machine park which includes injection moulding machines supplied by Germany's Arburg.
When we talk about the portfolio the company has been serving the industry since a decade and manufactures products like windshield wipers, car seating components, steering systems parts, and gears. The producer says it supplies its output to some of the leading vehicle manufacturers. All the industry experts are hopeful that company's this operation will bring a change to the industry.