DSM Engineering Plastics and Resinet have entered into a d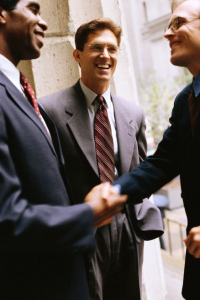 , to join forces in the market development and sales of DSM Engineering Plastics resins in Brazil.
In order to tap fully into the Brazilian potential, DSM sees a solid partnership with distributors as key for sustainable growth. Resinet has been selected to represent and help accelerate the growth of the DSM Engineering Plastics product portfolio in Brazil throughout the Automotive, Electrical and Electronics, and General Industries. Resinet is a 40 years experienced company that focusses on the Raw Materials distribution market in the Brazilian regions. The agreement with Resinet, a major distributor for the local market, is a strategic action that will give customers access to more DSM products. Antonio Celso Ferraz, Commercial Director of Resinet says that the Brazilian market for engineering applications continues to open up opportunities for promoting the growth of DSM´s polyamides and to deliver added value to local industry. "This agreement will help expand the DSM product line in the Brazilian market using Resinet's technical expertise and sales force." he said.
With the ongoing trend towards the replacement of PA66 with PA6, DSM will support this agreement in Brazil by offering global grades of products including Akulon® PA6, Stanyl® PA46 and Arnitel® TPC. Stanyl® PA46, new to the Brazilian market, offers outstanding resistance to wear and high temperatures for both automotive and electrical/electronic applications. Koen Devits, President DSM EP Americas, said: "These products will now be easily available to Brazilian customers through Resinet".
DSM is commercializing innovative, more sustainable polymers that create greater value with less environmental impact, including EcoPaXX™ PA410, a bio-based, high performance resin that is carbon neutral from 'cradle to gate', and Arnitel® Eco, a high performance thermoplastic copolyester (TPC) made from 20 to 50 percent renewable resources, both of which will be available to the Brazilian market in the short term.
The partnership with Resinet seals the possibility and makes real the strength of DSM Engineering Plastics in the Brazilian marketplace which is in line with DSM´s strategy to deliver value for existing and new customers world-wide.
Source : www.pressreleasefinder.com