In Asia, several PE capacities started resuming operations over the past week while some PP plants were shut for planned maintenance shutdowns, according to ChemOrbis. Over 1 million tons/year of PE capacity in the region returned from maintenance shutdowns this past week while similar amounts of PP capacities were either recently shut or continued to undergo turnarounds.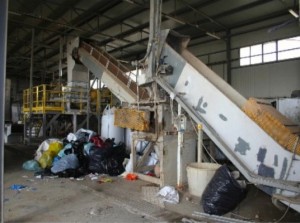 China's Lanzhou Petrochemical restarted its 200,000 tons/year LDPE plant in Gansu on October 24 after shutting it on October 14 due to an outage. SABIC Tianjin Petrochemical also restarted its 300,000 tons/year HDPE plant at Tianjin on October 24 following a few days of being shut down. China's Jiling Petrochemical was expected to restart its HDPE plant at Jilin on October 28. The 300,000 tons/year was shut for a week-long planned maintenance on October 21.
In the PP market, Shenhua Ningxia Coal Industry shut its 500,000 tons/year PP plant at Ningxia on October 27. The plant is expected to resume operations on November 6. Fujian Refining & Petrochemical shut its 120,000 tons/year PP unit at Fujian on October 25 for a turnaround which will last until December 5. Sinopec Maoming Petrochemical also reportedly shut its 300,000 tons/year plant in Guangdong for scheduled maintenance. China's Fushun Petrochemical's PP plants remain offline following a shutdown on May 15. The 300,000 tons/year and 90,000 tons/year plants are expected to be restarted along with the company's crackers in the middle of November.
Meanwhile, in Southeast Asia, Malaysia's Petronas Chemicals Group Berhad (Petlin) restarted its LDPE plant at Kerteh on October 25 following a turnaround that started on September 1, according to ChemOrbis. The 255,000 tons/year plant is expected to reach full capacity in early November. Thailand's PTT Global Chemical's 300,000 tons/year LDPE plant at Map Ta Phut is running at 50% of capacity after resuming operations in the second half of October. The plant was unexpectedly shut on July 10. Indonesia's Polytama Propindo's 380,000 tons/year PP plant at West Java is expected to remain offline until November 3. The plant was shut for maintenance on October 7.