In Asia, export prices out of China and South Korea saw decreases of $10-20/ton during this past week due to the unbalanced supply and demand dynamics as per the pricing service of ChemOrbis. Meanwhile, local prices in China also softened by CNY100/ton ($16/ton) on the low end of the range during the same period. Players report increasing stock levels while overall demand weakens in line with the fading high season. Apart from these, softer upstream costs are pointed to as another factor that pulls the prices down.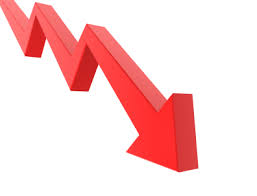 In the upstream markets, prices are softer when compared to the beginning of September. Looking at spot offer levels, they indicate $15/ton decreases for PTA, $40/ton drops for MEG and $20/ton decreases for PX. Meanwhile, in the contract market, an October MEG contract was nominated with slight increases of $10/ton when compared to September. Players think that this small hike on October MEG contract nominations is down to the short term supply and demand situation in Asia.
In production news, China's Dragon Aromatics is planning to start commercial runs at its new No. 2 PX plant in Gulei, Fujian in October 2013, according to market sources. The company's Gulei PX complex houses two plants, each with a production capacity of 800,000 tons/year. Dragon Aromatics reached commercial operations at its No. 1 plant on August 20. The No. 2 plant started trial runs in June.
A producer in China reported cutting their export offers in line with other producers' pricing policies in the market. The producer pointed to the weaker buying interest and softer upstream costs for their price cut decision. He also said, "Apart from these factors, China's domestic market sees new capacities. Jiangsu Xingye's 300,000 tons/year PET plant and Hainan Yisheng's 500,000 tons/year new PET line is to come online later this month or next month."
According to ChemOrbis, another producer also reported lowering their export prices by $15/ton and their local offers by CNY100/ton ($15/ton) during last week due to the weak demand. "We had to lower our offer levels in order to speed up our sales. We do not think that prices will see visible changes this week given the approaching holiday. Upcoming new capacities also cloud the October outlook for us."