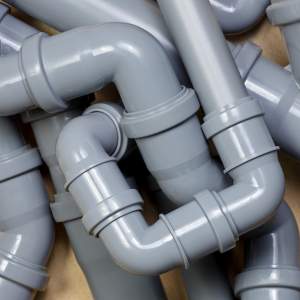 Moving into December, spot olefin markets continued to soften both in Asia and Europe as demand from downstream markets showed no considerable improvement and overall supply was plentiful despite production cuts at some operators' side, as per the pricing service of ChemOrbis. Naphtha costs, which managed to hold steady month over month after fluctuating during November, gained ground in the last week of November, but failed to push olefin prices up as they remained below the levels of early October.
Energy prices didn't witness any major changes week over week while they closed the last two working days on a firm note and indicated increases with respect to early November. On NYMEX, crude oil futures for January deliveries gained nearly $2/barrel, while ICE Brent crude oil futures soared around $3/barrel in total during November. Spot naphtha offers increased by around $15-20/ton in Asia and Europe week over week, while they were little changed since the start of November or even edged down in Asia.
In Asia, spot propylene and ethylene prices softened $10/ton on FOB South Korea and CFR Northeast Asia basis, respectively week over week. When compared to the start of November, the latest figures pointed to a $40/ton fall in total for propylene, while ethylene costs recorded a larger decrease of $200/ton.
Looking at the supply side, some cracker operators located in Taiwan, South Korea and Japan are mulling over cutting their operating rates given their low margins while they also aim at balancing weak buying interest. Some Iranian ethylene cargoes are believed to find their way to China, according to some market sources in Asia which could lengthen availability. In production news, JG Summit is planning to start a capacity expansion as of January 17 at their plant in Philippines, Batangas. The 200,000 tons/year capacity plant is anticipated to remain shut for about four months in order to raise its capacity to 320,000 tons/year.
In Europe, spot olefin markets steadily moved down over the month amidst weak economic conditions in the region, as per ChemOrbis. Spot propylene offers softened €10/ton while ethylene prices were down €20/ton on the week, both on FD NWE basis. The latest levels represented larger drops of €50/ton and €100/ton, respectively since early last month. Despite lower spot levels, December ethylene contracts settled with a rollover amidst producers' low margins.
Nonetheless, propylene contracts were down by €17/ton from November. Downstream spot demand was not likely to improve in December, according to some market sources, as this month will be a short period amidst Christmas Holidays and players will most probably focus on their bookkeeping closings for the ending year.
As for supply, Borealis will reportedly keep its PDH (propane dehydrogenation) unit in Belgium at reduced rates until the end of 2012 owing to low margins amidst high costs and poor demand. The company had lowered the capacity of the unit in November for a turnaround, market sources reminded. The unit normally produces 480,000 tons/year of propylene monomer. On the other hand, Ineos reportedly resumed normal operations at Grangemouth, the UK, after one of its crackers was affected by a technical problem. Plus, Naphtachimie was expected to resume operations at its cracker in Lavera, France in early December, said market sources. The cracker has a capacity of 750,000 tons/year.