Asia is the top global region for market growth and is a centre for innovation and rapid advances in technology. The packaging industry is a key sector of this fast developing economy: as demand for vital products rises so there is a greater need to conserve resources. Flexible packaging offers a lightweight solution for transport and with its printability gives a versatile range of designs for shelf-appeal. Some key new developments are being seen in this region and these will be discussed at the AMI international conference on Specialty Packaging Films Asia 2014, which takes place from 24-26 March 2014 at the Swissotel Nai Lert Park in Bangkok, Thailand.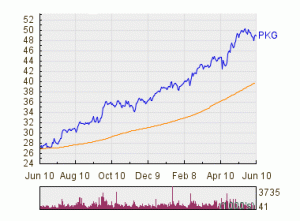 Andrew Reynolds of AMI has been studying the global flexible packaging market and will kick off the conference. A leading pouch producer, TPN Flexpak, will then highlight the latest packaging trends in Thailand and Lotus Chemical Technology will review the plastics packaging industry in Vietnam. There is also an overview from the Indonesian Packaging Federation on functional barrier films. The Orient Design company of Singapore will highlight how it has worked with leading companies to produce eye-catching graphics and forms of packaging.
Building a sustainable lifestyle is a worldwide necessity. This involves minimising the use of material and fuel. It is possible to reduce transport costs and material use by cutting weight in packaging, and this is driving the move from rigid to flexible packaging, for example from tin cans to pouches in pet food and soup, and from bottles to large pouches for laundry products. There are trends towards bag-in-box packaging and bioplastics in candy wraps. The Thai Plastics Bags Industries is keeping up with the latest developments. Polyplex (Thailand) has a range of different film materials for customers to choose from.
Flexible materials can be tailored by careful polymer selection to give the best properties for individual products, depending on the requirements whether it is barrier or peel and seal. DuPont (Korea) has innovative coextruded PET lidding films and LyondellBasell has polybutene-1 for applications like peel and seal. By using the latest film processing technology a range of plastics can be combined in a multilayer structure using cheaper outer layers with good mechanical properties and high barrier inner layers joined with interlayer adhesive. Reifenhauser and Macchi supply production equipment in this market. The latest polyolefin resins for flexible packaging are available from Borouge with metallocene resins from Dow Chemical and interlayer adhesive from China's Guangzhou Lushan New Materials. One more recent trend is the use of bioplastics in barrier films and Winrigo in Singapore is developing this type of material.
Barrier packaging preserves foodstuffs and other perishable goods for extended periods of time reducing waste and improving nutrition, which is particularly important in warm, humid environments. MTEC in Thailand is a leading research institute for packaging of specific foodstuffs like tropical fruits and vegetables. Mitsui Chemicals Tohcello from Japan has a new high barrier film and Visy Industries will highlight how shelf-life can be extended with multilayer sheet. BASF supplies polyamides and Kuraray supplies EVOH as the barrier resin layer for multilayer films. The quality control of barrier films is critical and NDC Infrared Engineering has monitoring equipment to detect flaws.
Local and international experts in flexible packaging will meet at AMI's Specialty Packaging Films Asia in March 2014 in Bangkok to assess the marketplace and latest design developments. Brand owners, packagers, packaging converters, film manufacturers, researchers and industry suppliers are all invited to the conference.
More information :www.amiconferences.com