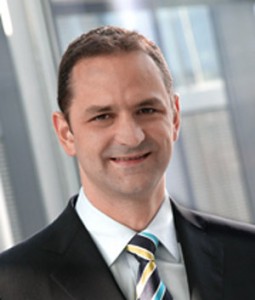 Christian Pum, CSO of the ENGEL Holding GmbH in Schwertberg/Austria, has decided to resign from his position and will leave the company at the end of this year to accept new challenges in a different industry. Dr. Christoph Steger, former Vice President for ENGEL's Business Unit packaging, has been appointed as the new CSO.
Christian Pum joined ENGEL in 1991 and has been CSO since 2006. During his time as CSO, Mr. Pum contributed significantly to the worldwide success of ENGEL. "We thank Mr. Pum for his great achievements and his commitment", highlights Dr. Peter Neumann, CEO of the ENGEL Holding. "We regret to inform you of his departure, but of course we respect his decision and wish him good luck and all the best in his new challenges."
Dr. Christoph Steger takes over all responsibilities from Christian Pum effective immediately. Mr. Steger joined ENGEL at the beginning of 2012 and had since lead the Business Unit packaging with great success. Under the leadership of Christoph Steger, ENGEL packaging has experienced a continuous substantial growth, providing injection moulding solutions to the plastic packaging sector.
Together with Dr. Peter Neumann, third-generation-member of the ENGEL family holding, now the fourth generation in management with Dr. Christoph Steger and Dr. Stefan Engleder (CTO) bears operational responsibility. Since its foundation in 1945, ENGEL has been 100 percent family-owned.