Arabian Peninsula countries received limited quotas from the Middle Eastern producers for March as per ChemOrbis. This situation caused a stable to firm trend in the region despite low buying interest.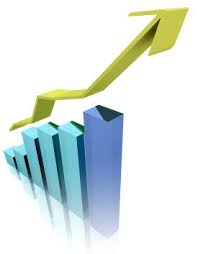 In the PP market, Saudi Arabian producers lifted their March prices by around $10/ton from February in their local market, pointing to their restricted availability. Producers were reported to be adamant on their prices and buyers were said to absorb their increases. Yet, some distributors' prices were still negotiable, depending on the purchase volumes. Despite limited quotas, thin demand prevented any supply issues from being felt seriously. Local prices were mostly pegged at SAR5700-SAR5738/ton ($1520-1530/ton) on FD Jeddah, cash basis.
In Jordan, Middle Eastern prices for March came on a higher note on restricted availability. Although buyers were confident about achieving discounts of around $20-30/ton, their expectations were not met as the import prices mostly remained at their initial levels throughout the month. Import PP raffia and injection prices were pegged at $1560/ton on CIF Jordan, 90 days. Players were reporting moderate demand in line with the approaching high season for some PP applications but some converters, who mainly export to Syria, were complaining about their business as the political disorder has destroyed one of their biggest export destinations.
In the United Arab Emirates, a local producer resumed their deliveries after supplying limited amounts to the market in February. However, despite the normalizing deliveries on the local producer's side, import quotas were still limited. Domestic PP prices were reported at $1530-1540/ton on FD Dubai, cash basis.
In Lebanon, March prices mostly indicated rollovers and overall import availability was limited. Prices were reported around $1550/ton on CIF Beirut, 90 days basis for PP raffia and injection.
In the PE market, the panorama was very similar. Saudi Arabian producers issued around $20-30/ton hikes on their local prices despite rollover expectations. Yet, some claimed that the producers were open to negotiations given weak buying interest.
In Lebanon, limited or irregular deliveries were reported from the Middle East. Limited supplies resulted in a stable to firmer trend on March import prices in the country. However, the buying interest was pressured by the ongoing economic and political issues inside the country and this situation prevented buyers from feeling the effects of the limited supplies.
Jordanian players were complaining about the weak demand and were confident about achieving discounts on initial prices, expecting decreases of around $20-30/ton. Many converters reported to be running their plants at lower rates, at around 50-70% of capacity. A buyer claimed that he obtained up to $60/ton decreases from a major Saudi Arabian producer in March.
In the United Arab Emirates, players were voicing similar comments regarding restricted supplies. However, like in the rest of the countries located in the region, overall demand remained weak in that market, too.
According to ChemOrbis, nowadays, players in the Arabian Peninsula are waiting to hear new Middle Eastern offers for April. However, limited supply worries continue on behalf of the Middle Eastern producers. Therefore, despite weak demand both in the Arabian Peninsula and in other global markets like China, especially for PE, mostly a stable trend is expected for April.