Geneva, June, 2013. DuPont Performance Polymers has reaffirmed its commitment to consumer safety by expanding its industry-leading product portfolio to meet the demanding requirements of the electrical/electronics, food processing, and healthcare industries. Close collaboration with customers ensures that consumer safety challenges are met through the development of innovative solutions based on DuPont's high-performance polymers and elastomers which deliver strong regulatory compliance, expanded environmental benefits,product differentiation, and enhanced consumer protection.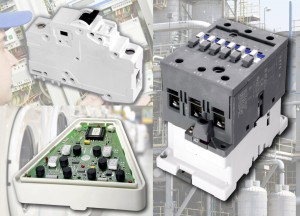 Among the latest advanced material solutions for the electrical/electronics market are nonhalogenated nylon 66 grades which meet strict requirements for low environmental impact, long term high-temperature performance and reliable service. Meanwhile, for the food and healthcare industries, recently commercialized grades provide targeted performance and regulatory compliance to support the development of innovative and cost-effective medical devices and food-contact products. At the K 2013 exhibition here, (Hall 06 / stand C43), DuPont will highlight the latest developments in product innovation and application development for the E/E, healthcare, and food/material handling segments.
New Sustainability Options for Electrical and Electronic applications 
DuPont's commitment to the electrical/electronics market is reflected in the broad product line of non-halogenated materials which meet health, safety, and sustainability needs. The electrical industry seeks alternatives to the use of halogens as flame retardants for health,safety, and recycling reasons. As part of its sustainability effort, DuPont is also directly engaged in developing resins which allow replacing thermosets which are non-recyclable and developing bio-based materials which can lower CO2 emissions and reduce dependence on fossil fuels.
New product offerings must comply with numerous regulatory standards including the Waste, Electrical and Electronic Equipment (WEEE) directive, Restriction of Hazardous Substances (RoHS) Directive, and the REACH regulation on chemicals and their safe use.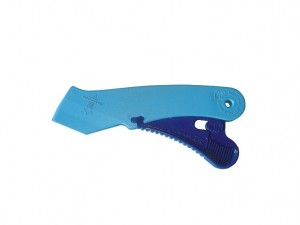 Most recently, DuPont has launched a new halogen-free, flame retardant nylon 66 with enhanced thermal aging. Zytel® FR95G25V0NH retains 80% of its tensile strength when exposed to 200°C 1000 hours while the primary incumbent materials only retain approximately 50%. The new Zytel® FR grade uses a patented combination of flameretardant, nylon base polymer and stabilizer to improve melt stability, flow, surface appearance, and reduce mold deposit. The new grade, available in 25% glass-reinforced version, has a UL 94 V0 flammability rating down to 0.4-mm and a Comparative Tracking Index (CTI) rating of 600V+. Applications that take advantage of this performance level typically include insulating elements and housings for circuit breakers, contactors, transformers, and motors.
Food Grade Products Make Strong Gains
Similarly, DuPont Performance Polymers is building a strong position in food-contact applications with an expanded family of Food Contact Compliant (FG) polymers. In this critical consumer safety market, the company is becoming the supplier of choice based on its broad portfolio of dedicated food-contact compliant resins (FG) which comply with relevant EU and FDA food contact standards for use in a wide range of food-contact applications including closures, dispensing valves, meat casings, small appliance and food processing components, valves, stock shapes for machined components, food service trays, and utensils. These materials are available globally and are consistent with the food industry's increasing need for quality assurance and consumer safety.
DuPont FG grades also provide a sustainable option by offering manufacturers the ability to replace metal, thus producing lighter, lower cost, and corrosion resistant components often with superior performance. This potential is clearly seen in the food processing industry where a food contact-approved, metal-detectable grade of DuPont Delrin® acetal has found increasing use. Specifically, Delrin® FG400MTD acetal resin is made with a metal filler so it can be detected by most metal-sensing equipment used in the food processing industry.
This food-contact-compliant resin shares the established attributes of Delrin® acetal including low wear and friction and a combination of mechanical properties that have led to a wide range of applications. Delrin® FG400MTD has been successfully adopted in cutter and knife handles by France's Mure & Peyrot, a world leader in the development and supply of safety knives and industrial blades. The company cites Delrin's uniform filler dispersion and repeatability in applications for the dairy and confectionery industries.
Innovative material solutions for healthcare
Consumer safety issues are clearly represented in the healthcare segment where DuPont brings one of the broadest portfolios of engineering plastics and elastomers for drug delivery and surgical devices, medical and diagnostic equipment. For technically demanding uses, DuPont delivers unique solutions from its range of standard products, or from its line of Food Contact Compliant (FG), Special Control (SC), and Premium Control (PC) grades which are differentiated by a greater degree of testing, manufacturing control, and regulatory support. The DuPont healthcare product offering provides food agency compliance and compliance to ISO 10993-5 and -11, as well as USP Class VI testing requirements.
Specialty healthcare products are also manufactured following Good Manufacturing Practice (GMP) guidelines. These materials offer benefits including excellent structural properties with lower material density and several grades with high flow to facilitate ease of molding geometrically complicated parts. In addition, minimal or no finishing operations, rapid production cycles, and longer life with enhanced durability all contribute to cost savings. DuPont actively supports customers by assisiting in material selection, tool design, and molding optimization. A recent launch of an ultra-low-friction grade of acetal resin clearly demonstrates how DuPont is meeting today's unique healthcare challenges.
Delrin® SC699, which is supplied with extensive regulatory compliance for use in healthcare applications, is specified by Ypsomed AG, Burgdorf, Switzerland, for a key component of its UnoPenTM, a disposable, variable-dose injector pen for insulin and other therapies. A principal feature of the device is its ease-of-use based on a well-proven "dial and inject" handling concept, in which the dose dial sleeve – the component molded of Delrin® SC699 acetal – plays a key role. The lowfriction properties of Delrin® acetal contribute significantly to the pen's ease–of-use. Further attributes of the new grade include its compatibility with laser marking, by use of an appropriate masterbatch, for indication of the dose settings.