BASEL, SWITZERLAND (July 15, 2013) – Leading polymer additives supplier, Addivant™ will greet K 2013 visitors at Hall 6 Booth E24 with a collection of value-adding product innovations and services focused on meeting today's global megatrends of sustainable shelter, potable water access, reliable power, food safety and fuel efficiency, all delivered with the future of the planet in mind.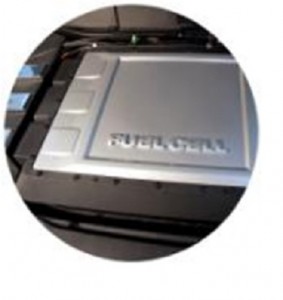 Addivant's solutions on exhibition at K 2013 embrace the performance and productivity requirements of polymer producers and plastic processors alike. The company's powder-free additive solutions deliver superior physical properties that allow for greater manufacturing productivity, including increased production up-time, improved health and safety, reduced maintenance and higher throughput in a variety of plastic extrusion applications. The advanced performance of Addivant's materials supports lighter weight, more durable, longer lasting plastic products, together with more sustainable end-applications.
"Productivity is a key driver across Addivant's portfolio," comments Peter Smith, President and CEO of Addivant. "Customers using Addivant's additives can save material, save energy, save time and save money, all while achieving high quality end products. In addition, the assurance of reliable supply and technical support helps our customers maximize their processes and applications. Processors, designers and brand  owners attending K 2013 will get a valuable insight into the exciting possibilities generated by our cutting-edge development, for applications from food storage containers and beverage cups to interior automotive components."
Products representing these benefits at K 2013 will include new solutions from our advantaged platforms: ANOX® and LOWINOX® phenolic antioxidants; ALKANOX®, WESTON® and ULTRANOX® phosphite antioxidants; OCTAMINE® and NAUGARD® amines; NAUGARD® thioesters; ANOX® and NDB® blends; LOWILITE® light stabilizers; POLYBOND® and ROYALTUF® polymer modifiers; NAUGARD® polymerization inhibitors; and NAUGARD® rubber chemicals and intermediates.
About Addivant
Addivant, the former Antioxidant and UV Stabilizer Solutions business of Chemtura Corporation, is the world's largest producer of liquid phosphites, specialty antioxidants and additives in non-dust forms, including its patented ANOX® NDB® stabilizer blend technology that enables up to eight components to be delivered in a single homogeneous blend. Addivant is recognized industry-wide for its extensive portfolio of specialty additives including light stabilizers, polymer modifiers, polymerization inhibitors and intermediates.
Addivant is an international company, with 11 plants on five continents, as well as research, manufacturing and sales facilities around the globe. Addivant maintains its global headquarters in Connecticut, USA, with regional headquarters in: Al Jubail, Saudi Arabia; Basel, Switzerland and Shanghai, China. Visit www.addivant.com for more information. Addivant is an independent portfolio company of SK Capital.
About SK Capital
SK Capital is a private investment firm focused on the specialty materials, chemicals and healthcare sectors. The firm has deep experience in and knowledge of Addivant's products and end markets gained through previous and current portfolio companies in the polymers, plastics and associated additives sectors. Located in New York, NY and Boca Raton, FL, the firm is currently investing from SK Capital Partners III, L.P. a $500 million fund of committed capital. Its portfolio companies generate revenues of over $6.0 billion annually and employ more than 5,000 people. Visit www.skcapitalpartners.com for more information.
ANOX®, ALKANOX®, LOWILITE®, LOWINOX®, NAUGARD®, NDB®, OCTAMINE®, POLYBOND®, ROYALTUF®, ULTRANOX® and WESTON® are brand names of AddivantTM.