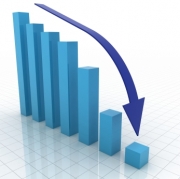 In China, import and local ABS markets slumped further over the past week given persistent downwards pressure from lower upstream costs in Asia compared to the beginning of March as per the pricing service of ChemOrbis. Steadily tumbling spot butadiene prices, which have been sliding since late February, were the main driver behind the additional drops, while softer styrene prices also contributed to this trend. Retreating upstream costs caused buyers to stay out of the market in the hope of seeing softer prices in the days to come.
In Asia's upstream markets, spot butadiene prices were sharply down by nearly $150/ton on an FOB South Korea basis week over week. Following the recent losses, the spot butadiene market has recorded a cumulative decrease of $360/ton since the month of March started. Plus, spot styrene prices have slipped by $35/ton from early March on an FOB Korea basis although they were almost unchanged on the week.
Import ABS prices moved down by $30-120/ton on a CFR China, cash basis, with the upper end of the range posting a larger decrease week over week. A South Korean producer reduced their ABS prices by an additional $50/ton after issuing $40-50/ton decreases earlier this month given disappointing demand. "Many converters believe that lower prices will emerge due to falling upstream costs and are showing no buying interest now. Indeed, we received around $40/ton lower bids from our customers," a source at the producer stated. "Prices may continue to soften in the near future," he predicted, adding that their supplies are becoming sufficient due to their poor sales.
A trader based in Shanghai reported that a Taiwanese producer cut their ABS prices by $120/ton to keep pace with plunging upstream prices. "We think that ABS prices will remain soft over near term given poor demand and bearish sentiment. We will maintain our cautious stance for the short term as we cannot accept large volumes at the current levels," he added.
A Taiwanese producer reported keeping their prices steady to China but admitted that ABS demand was slower than HIPS. "Buyers are staying on the sidelines in hopes of seeing further softening. We believe that prices will lose additional ground by end March albeit not in dramatic amounts. Styrene supply tightness has eased compared to the beginning of March. We are still running our ABS plant at full rates," the source commented.
Domestic ABS prices in China slipped by CNY100-200/ton ($16-32/ton) on the week while offers for locally-held imports dropped CNY200/ton ($32/ton) on the low end of the price range. Two local producers managed to conclude some deals after conceding to CNY200/ton ($32/ton) discounts.
Declining production costs combined with muted demand also weighed down on prices in Southeast Asia, Turkey and Egypt. In South East Asia, a convert in Vietnam received Taiwanese and South Korean offers with $30-40/ton decreases. "Local prices fell by around THB2000/ton ($68/ton) from early March owing to globally softening trends," a distributor based in Thailand said.
In Turkey, a trader received $80/ton discounts from his Taiwanese supplier after initially receiving $20/ton hikes for March according to ChemOrbis. In Egypt, import ABS prices lost $80/ton last week, while the distribution market declined EGP400/ton ($59/ton) on the upper end of the range.