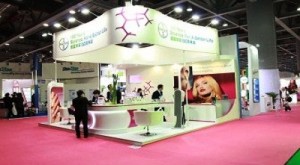 Bayer MaterialScience will present its latest polymer solutions at the Personal Care and Homecare Ingredients (PCHi) 2013 in Guangzhou, China from March 13-15. The highlights are its high performance products Baycusan C 1008 for hairstyling and Baycusan C 1005/1004 for BB cream.
"With a unique manufacturing and filling process, we can produce highly pure polyurethane (PU) that are completely free of co-solvents, contain no preservatives and have little smell," says Dr Paula Rodrigues, Global Head of the Cosmetics Business at Bayer. "We provide the ideal eco-friendly polymer solutions for the personal care industry to meet most stringent environmental regulations and bring advantages for our customers."
Bayer will present new formulations based on Baycusan C 1008 for hairstyling, under the motto "Eco-friendly and multifunctional polymers by Bayer". The new formulations are designed to achieve natural look, flexibility, defined style pattern and long lasting effect, the German chemicals company explains.
According to its announcement, Baycusan C 1005 / Baycusan C 1004 for BB cream products will also be presented. The polyurea powder Baycusan C 1005 has high oil absorption capacity, good skin feeling and outstanding pigment spreadability. As for the Baycusan C 1004, it is said to have very good immediate non transfer properties and strong humidity resistance.
Source: http://www.adsalecprj.com/Publicity/MarketNews/lang-eng/article-67003430/Article.aspx