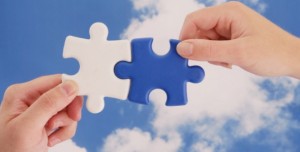 In an effort to expand its business in the Middle East, resin supplier A. Schulman has entered into a joint venture agreement with Saudi Arabia's National Petrochemical Industrial Company (NATPET) to produce and globally sell polypropylene compounds.
The 50-50 joint venture, expected to be named NATPET-Schulman Engineering Plastic Compounds, will be based around a proposed new polypropylene compounding plant in Yanbu, Saudi Arabia, where it expects to begin production by the end of 2014.
According to a news release, Akron, Ohio-based Schulman's initial equity investment in the relationship is approximately US$14 million.
"Several aspects of this deal will accelerate A. Schulman's expansion and visibility in its priority growth markets of Africa, India and the Middle East while better serving our existing global customers with high-quality polypropylene compounds," said Bernard Rzepka, general manager and COO of A. Schulman, Europe, Middle East, Africa
In addition to the joint agreement, Schulman will distribute polypropylene resins for NATPET in Europe to specified customer segments.
"This joint venture furthers NATPET's vertical integration plan. It is a crucial enabler of creating further downstream projects by providing the key ingredients to manufacture auto and appliance parts in the Kingdom," said Marwan Nusair, president of Saudi Arabia-based Alujain Corporation. NATPET is a subsidiary of Alujain.
Source : http://www.canplastics.com/news/a-schulman-invests-in-saudi-arabia-polypropylene-jv/1001450826/?ref=rss&ctid=1001450826