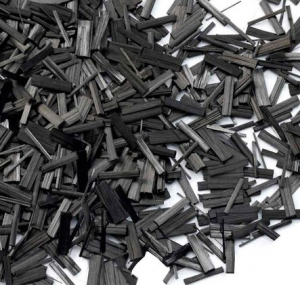 Italian company Xenia Materials' offers the Xecarb® range of carbon fibre reinforced thermoplastics.
The Xecarb range is made up of three product lines:
STRONG, which combines a variety of base polymers with 30% carbon fibre;
DOUBLE STRONG in which the polymers are reinforced with 50% carbon fibre and where tensile modulus values can reach 32,000 MPa; and
LOW WEAR, which contains 30% carbon fibre and 20% PTFE, for applications requiring a low friction coefficient, self-lubrication,or wear resistance (e.g. sliding guides and bearings).
Xenia Materials is located near Vicenza in Italy.
Source: www.reinforcedplastics.com