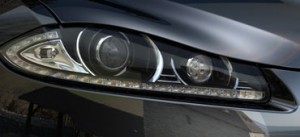 Visteon (Van Buren Township, MI) has completed the sale of its automotive lighting business to Indian company Varroc Group (Aurangabad), a global supplier of automotive parts including lighting and injection molded interior and exterior components, for approximately $72 million in cash. The two companies announced plans for the sale on March 12.
"This transaction completes an important step in our strategic plan to focus on our core businesses and strong joint venture relationships," says Don Stebbins, Visteon chairman, chief executive officer and president. Visteon's remaining product lines include climate, interiors, engine induction, and powertrain control.
Indian lighting system supplier Varroc is augmenting its global presence through acquisition of Visteon's lighting business.
The business sold to Varroc had 2011 revenue of $531 million and encompasses a wide range of exterior lighting products supplied to global vehicle manufacturers, including front and rear lighting systems, auxiliary lamps and key subcomponents such as projectors and electronic modules. It includes manufacturing and engineering facilities in Novy Jicin and Rychvald, Czech Republic; Monterrey, Mexico; and Pune, India.
In total, about 4,200 manufacturing, engineering and administrative employees, including 400 engineers, are part of the business sold to Varroc. The new business, will be called Varroc Lighting Systems, and will continue to be led by Jeff Stevenson, located in Van Buren
As also announced March 12 of this year, the two companies also have an agreement for Varroc to acquire Visteon's equity interest in a China-based lighting joint venture with Taiwanese partner TYC Brother Industrial (Tainan), Visteon TYC Corporation, for $20 million. That transaction is expected to be completed after Varroc finishes its due diligence process and other conditions are satisfied.
Varroc, meanwhile, has aggressive plans for growth in all the major automotive regions of the world leveraging its manufacturing footprints and major engineering centers located in low cost countries. European operations continue to perform well in spite of a difficult economic situation in the region according to Varroc. Along with expanding in global emerging markets, Varroc will also devote attention to the growing North American and India markets, where it says it is favorably positioned with well established lean manufacturing capabilities and capacities out of Apodaca, Mexico and Pune, India, respectively.
SOURCE : http://www.plasticstoday.com/articles/visteon-divests-automotive-lighting-business-indian-firm-plastic-polycarbonate-injection-20120802a